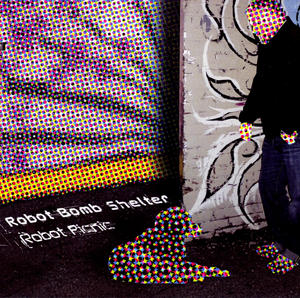 Robot Picnic is the 90s techno revival album you have been waiting for.

Robot Bomb Shelter is back with a new album that is the perfect blend of gritty electro beats and daring rhythmic breaks. He manages to keep things old school with some very retro beats while avoiding the cliché of being dull or repetitive. You will find yourself immersed in the techno universe that is Robot Bomb Shelter.
Get yourself a copy of this techno gem today on eMusic! Or click on the link below to purchase it through iTunes.