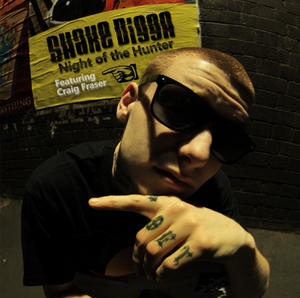 Shake Digga and Craig Fraser Collaboration out now!
Exploring the diversities of the music world, underground hip hop sensation Shake Digga has recently teamed up with Blue Pie's Craig Fraser to bring you 'Night of the Hunter'

This track is skyrocketing to the top of the charts and through radio with support from the large urban and hip hop fan-base in Australia. Mixing RnB and rap with Craig Fraser's acoustic-suited voice melds together a unique musical creation.
Purchase the single today!
Purchase-Link