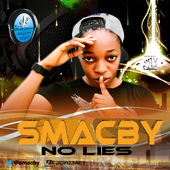 Smacby hits you right in the head with "No Lies"
Sheba Entertainments first female act "Smacby" has finally released her long anticipated 1st official track under the label. The song is "No Lies", and shows Smacby expressing her feelings through words and melody.
Smacby whose real name is Sheba Macby describes the single as inspirational. As she says: 'I hope my listeners get inspired to put on their dancing shoes, and forget about their sorrows".
Smacby is known for 'murdering beats' to the extent that some of her fans call her 'Wizkid's beta'. She has the spark, drive and the talent and in her home country her fans feel she does just a great job has her idol " Wizkid". The song is out now on Sheba Entertainment DJ Central Records for the world. You can get the record now at all leading digital retailers on the planet. See the links below.
Update your playlist by downloading and listening to 'No Lies' by Smacby.
'No Lies' by Smacby on iTunes:
www.itunes.apple.com/us/album/no-lies-single/id1077887855
Official links: