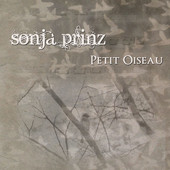 Sonja Prinz releases single "Petit Oiseau"
French pop diva Sonja Prinz has just released her latest single "Petit Oiseau"
It is a fun, mellow tune that can be enjoyed by all people of all languages and cultures. The track features a variation of pop-electro qualities that seem to be sweeping the European markets by storm.
Sonja's sweet, jazzy vocals complete the song, making it a definite hit!
You can purchase the song on iTunes today, see the purchase link for more details.
Purchase-Link