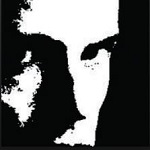 Soularflair goes completely insane with his new single!
Are you ready for a spin on the wild side? Soularflair sure is. Get ready for one very, very bad trip… conveyed through one of the best music videos we've seen from him!

7 Trips Insane is one of the more intense music videos ever created. That guitar shredding is hectic enough, but pairing the imagery with it and it gets even wilder. The sick special effects are on point as is normal for Soularflair's usual level of quality content, and just… the whole vibe here is absolutely incredible! That too, is par for the course with Soularflair, however it never gets any less shocking or enjoyable.
Just listen to that guitar go, and watch those colours flash! I don't know where I am while I'm taking all this crazy imagery and sound in, but I know that it's not good, and I know that I'm loving every single second of it. That whole danger factor.
We're looking forward to what Soularflair brings out next, as there seems to be nothing that can slow down his creative spark!
Soularflair is a Blue Pie Records USA artist and is published by Blue Pie Publishing USA for the world. You can check out more information and the latest news on Soularflair at the following links:
Main website – www.soularflair.net
Youtube – www.youtube.com/user/SOULARFLAIR
Vimeo – www.vimeo.com/user528640
Twitter – www.twitter.com/soularflair
Facebook – www.facebook.com/soularflair
LinkedIn – www.linkedin.com/in/adam-m-7ab58729
SoundCloud – www.soundcloud.com/soularflair
HearThis – www.hearthis.at/soul
Instagram – www.instagram.com/soularflair
If you wanted to check out more of Soularflair's music and video work, consider these videos a treat from us to you!