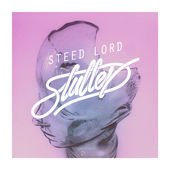 Steed Lord knows what you want and they prophesize that you'll be begging for more!!!
The Icelandic-born creative band known as Steed Lord are back again this month with yet another track to open up the fall season. Entitled "Stutter", the single clocks in as their second release right before the drop of their new album The Prophecy Pt.2.  After uncaging their track "Curtain Call" back in January, the group has stolen the limelight once again, and surely isn't bound to give it back anytime soon. Taking on high-energy crowds left and right in their current town of LA, this born-again masterpiece contains a variety of synth pop & electronic elements that fuse together to create a nostalgic blast of the past. With female vocalist-diva Kali on the lead, the hard grooving production by brothers Eddie and Mega alongside co-writer/producer Ruffian create an dance-worthy mix of sounds. Keep an eye out for more on the way, as this talented group continues to crush the music industry.
With the confidence and charisma of vocalist dica Kali and the hard grooving production by brothers Eddie and Mega, Steed Lord is an unstoppable collective. The group does not shy away from statement making high fashion, having pieces from their 'Steed Lord Clothing' collection presenting on television shows such as Americas Next Top Model and American Idol.
The track "Stutter," a loping 80s-style electro-pop jam that'll have you reliving your John Hughesian fantasies all over town. It's an undeniable 'lil ditty and we've been manually pressing rewind and playing it over and over!
Purchase-Link