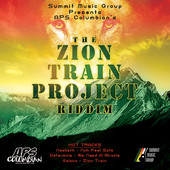 Summit Music Group's "Zion Train Project"
Summit Music Group have just released "The Zion Train Project Riddim" a compilation album filled with various Reggae and World Music artists from around the world.
It features songs such as "Zion Train", "Nuh Feel Safe", "African Daughter", "We Need a Miracle" and more! The album is stripped down and the instrumentation consists of acoustic guitars, heavy, yet simple, bass lines, and is littered with nyabinghi drums throughout.
A must for anyone who enjoys some compelling yet relaxing tunes to groove to over the weekend.
"The Zion Train Project" is available for purchase on iTunes today!
Purchase-Link