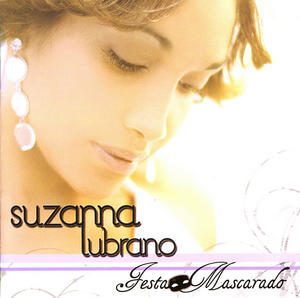 Suzanna Lubrano – Festa Mascarado
Escape to a new world with Suzanna Lubrano's Festa Mascarado.
Combing beautiful Latino pop elements with modern day synth, Suzanna will have you up and dancing in no time. This album not only brings out the very best of world music, but also allows listeners to familiarise themselves with the beauty of Latin pop, its language, its groove and most of all its depth as a musical genre.
Suzanna's luscious voice adds even more to the mix. To get your dose of the Suzanna magic, download the album today!
For more information about Suzanna Lubrano, visit her sparkling new website www.suzannalubrano.net
Head to eMusic today to download the album! Or visit the link below to get directed to iTunes.