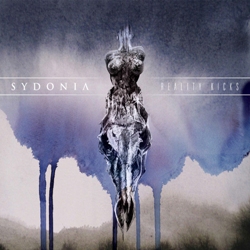 Sydonia are at their best with Reality Kicks and their new album !!!
Sydonia is pure rock with hard core metal influences. Their eclectic style pleases fans that are looking for something different in the alternative rock / nu- metal scene. These Melbourne-ites are here to impress once again in 2014.
Having recently released their new LP album Reality Kicks, it's a very exciting time for the band. Reality Kicks is their first LP release since Given to Destroyers in 2012, and certainly doesn't disappoint with 13 tracks of striking lyrics and superb music.
Singling out a couple tracks that caught my attention I would have to mention Sinner. The melodic verses coupled with the heavy hitting chorus really highlight what alternative rock can be when done right. Bands in this genre can tend to blur together and Sydonia stands out like a bright beacon of hope for rock fans in Australia.
 The title track Reality Kicks also deserves immense praise for providing a great foundation for the album.
All in all, Sydonia have lived up to their promises for a bigger and better 2014 so far. Reality kicks has certainly impressed and we look forward to what Sydonia has lined up after this great start to the year.
You can check out this release on all leading digital retailers on the planet. Check out their 1st single from the album and their cool video for the "Reality Kicks"
Purchase-Link