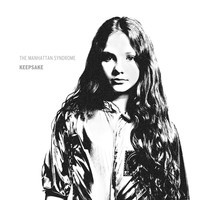 The Manhattan Syndrome release first single 'Keepsake' from upcoming debut 'Goodbye Iowa'
'Keepsake' by The Manhattan Syndrome is the first single to be released off the band's upcoming debut album 'Goodbye Iowa'. Keeping true to the band's signature melodic rock sound, 'Keepsake' is a refinement of rich melancholic baritone vocals submerged in an atmospheric sea of moody guitars and keys. The single also features guest vocals from Valerie Francis and the trumpeter styling of Eoin Grace.
The release is more thoughtful and minimalistic than earlier work seen in The Manhattan Syndrome's 'And We Left It Behind' EP, yet is true to form in regards to the band's proclivity for deep, sentimental emotion and melody.
Have a listen on SoundCloud:
The full album, 'Goodbye Iowa', is set to be released in August and from this single we are expecting a debut full of heart and soul with themes of love, loss and isolation shining through.
Remember you can check out all the latest information on The Manhattan Syndrome here: www.themanhattansyndrome.com
Purchase-Link