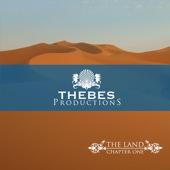 Thebes' The Land, Out Now!
Find The Land with Thebes.

Thebes' ethereal compilation, The Land, introduces listeners to the calibre of Thebes' artists and provides you with a world of Egyptian electro. Largely sticking to an authentic native sound of chanting and drumming beats to conjure up images of trekking through the Sahara, this compilation album stands out from the world-electro music genre.
Click here to hear the title-track The Land on YouTube, and get your taste buds excited!
Purchase the album now through Amazon, or click on the link below to buy it through the iTunes music store.
Purchase-Link