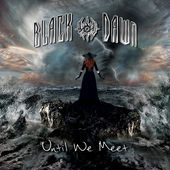 Black Dawn to the top and they are ready to rock your ear drums into the next world !
05 Sep 2016
Our favorite metal band doesn't stop ! Black Dawn continue to post live dates. Udo Dirkschneider (official) brings his "Back to the Roots" tour to Stage 48in Manhattan on Thursday January 5, 2017.
This tour features a two-hour set with only ACCEPT songs which will be performed by Dirkschneider for the last time ever. BLACK DAWN is thrilled to be playing support on this show. Book now your place for their next spectacular event !
Don't wait and BOOK NOW!
WHEN: Thursday, January 5, 2017 at 7 PM – 11 PM in EST
THE OFFICIAL BLACK DAWN WEBSITE:
www.blackdawnmusic.com