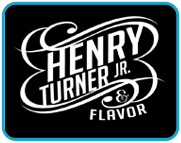 Henry Turner JR invites you to a concert series every Saturday night!!!
15 Jan 2015
Henry Turner JR and The Blues Room present a downtown Saturday night concert series, on the 17th and 24th of January 2015.
Starting at 10pm, Henry Turner JR And Flavor with Jonny Mid Nite and Friends will perform at the Blue Room every Saturday night.
Henry Turner JR and Flavor was a fusion of contemporary and ethnic rhythms combined with the hypnotic elements of reggae, funk beats and the smooth soulful sounds of R&B, all mixed in with some blues riffs and jazz cording. His goal was to create a genre that would appeal to a broad cross section of music fans. And so, for the past two decades Henry Turner JR and Flavor have performed their innovative style of music in clubs and at festivals across the country of North America and around the world.
For more information about the event check out Henry Turner JR's website, or check out the venue at 224 Lafayette Street, Baton Rouge, Louisiana, or check out their Facebook page at: