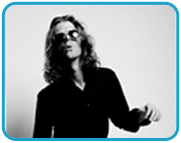 Johnny Bennet live tomorrow night!
22 Apr 2014
Don't miss Johnny Bennet's last April show in Louisville, KY Wednesday night!
Enjoy an initiate evening with Johnny Bennet and Ellie Fabe as they both celebrate their own new CD releases at the Rudyard Kipling from 7:00pm.
Tickets are free and the gig is all ages. For more information follow this link:
http://www.reverbnation.com/show/12877878
Alternatively catch Johnny Bennet when he returns to Los Angeles for a two hour rock set at Genghis Cohen on the 6th of May. Johnny will be playing between 9-11pm, tickets are only $10 at the door and it is an all ages event.
For information click here: