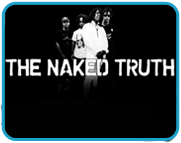 Naked Truth live at The Great Atlanta 420 Festival this April!!
26 Mar 2014
You heard it right! Naked Truth will make their first live appearance in two decades at the Great Atlanta Pot Festival in Candler Park this April!!

The weed appreciation festival will take place on April 20th and will be held in conjunction with the Global Cannabis March. The march will begin at 11am starting at Freedom Park on Moreland Avenue and will proceed to the Carter Center to thank President Jimmy Carter for endorsing cannabis legalization worldwide.

The event presents speakers, music and information from various cannabis reform organizations. The GAPF begins at high noon and goes till 10 pm. This event is absolutely FREE to the public, so for more information call 404-462-7959 or join the official Facebook group page here.

https://www.facebook.com/groups/271785482951426/

The Naked Truth will be performing alongside favourites such as Culture, Allman Brother Tribute Band, Ghost Riders Car Club and many more exciting acts. For the full line up go to the festival's official website here.

We cannot wait to hear from the Naked Truth again, doing what they do best and rippin' up the stage live.

For all the latest news on the band visit the following websites and make sure to check out their videos on YouTube.