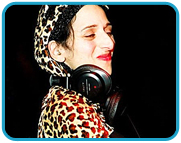 Put a little dub in your step!
06 Feb 2014
DJ SEP has announced through Twitter, that she is very excited about a Bay – Area exclusive show, and so are we!!
Playing alongside King Dubbist 'Roomate' and DJ BESET, Dub Mission predicts the night of 16th of February to be one filled with tantalizing sets accompanied by an amazing atmostphere to keep you buzzing for weeks.
So feel the dub and get your advanced tickets here and while your at it, check out DJ SEP'S latest EP of original music, 'Biggering Riddim' ft dr. Israel and Mista Chatman here.