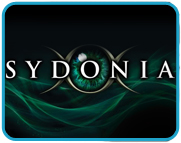 Sydonia's kicking off their Australian tour
14 May 2014
Sydonia have had a cracking start to their year with their latest album "Reality Kicks" released on February 7th. It has been going from strength to strength but something is missing from the equation though: The Reality Kicks Tour. But now it's here all over Australia with their very good friends Helm and Red Bee!
These shows have been epic so far, so we don't want you to miss out these upcoming gigs:
Saturday 17th May @ Bald faced stag – Sydney
Friday 23rd May @ Crowbar – Brisbane
Saturday 24th May @ Coolangatta hotel – Goldcoast
Sunday 25th May @ Great Northern hotel – Byron Bay
Friday 6th June @ Musicman Megastore – Bendigo
Saturday 7th June @ Renmark Hotel – Renmark
Friday 4th July @ Amplifier Bar – Perth
Saturday 5th July @ Elliot St Bar – Bunbury
For more information please go to http://sydonia.com.au/sydonia/?page_id=167 , tickets can also be purchased here.