Update on Dave Evans South America Downunder Tour !
26 Oct 2018
Dave Evans has had an incredible week, since we last wrote about him his Facebook page has been swamped with posts and photos documenting his tour through South America, bringing the best in Australian Rock to the continent on a non-stop rock and roll action tour through Brazil, Uruguay, Argentina, and Chile.
Along with the tonnes of photos and clips of him on stage and after show posing with fans and friends and having a great time, Dave appeared at the Madalosso Hospital Children's Cancer Ward, and spent the day with the mascot and staff going around the ward to bring some rock'n'roll cheer to all the kids and putting some big smiles on their faces.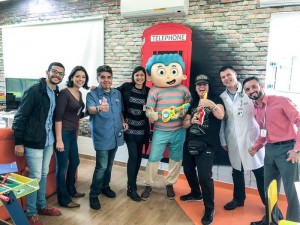 A dedicated Coritiba fan for life, Dave stopped by the Coritiba Football Club to see his favourite team play and was presented to the packed stadium at half time in his one of a kind custom Coritiba Football Jersey. Dave was featured in an exclusive interview by Madhouse Argentina about the first years of ACDC and how the band came to be.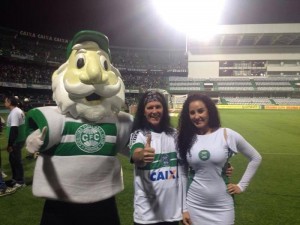 Dave also mentioned he has plans to work with songwriter and producer Gerry Gallagher, who has worked with other great names such as Led Zeppelin, Phil Collins, and Frank Zappa. Dave hinted at a special project that he was collaborating with Gerry on, alongside Santana, Ray Parker Jr., Toto, and more. The release of this secret project is the beginning of 2019, so keep an eye on Dave's Facebook page for updates in the coming months.
Aside from that, Dave has had signing events, even more exclusive merch being released for this tour, and I really can't emphasise enough, a LOT of tour pics and clips.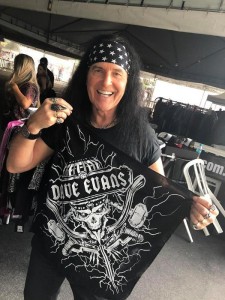 New stuff is being posted constantly. His Facebook page is linked below, make sure you like the page if you haven't already, so you can keep track of it and check for updates regarding more shows and signing events.