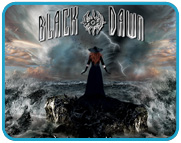 WARRIOR SOUL WITH SPECIAL GUESTS METALFIER, BLACK DAWN, SOS, TEMPEST CITY & SWEET MAGMA
15 Apr 2015
Castle 83-11 Lifers presents a celebration of Kevin Scondotto's birthday with NYC Legends Warrior Soul. Kory Clarke will be bringing the new lineup of Warrior Soul to Blackthorn 51 on Friday June 5 after completing the UK leg of their "Payback's A Bitch" tour.



FRIDAY NIGHT-JUNE 5TH Blackthorn 51

Presents: NYC Legends: **WARRIOR SOUL**



With special guests:

METALFIER

Tempest City

BLACK DAWN

SOS NYC

Sweet Magma


And more awesome bands to be added & announced soon!!
PLUS..Its a Mid Lifers BDAY Celebration!! [You know that KC Bookeman Guy..lol]
Doors at 7pm –
18 to enter and 21 to drink [valid ID a must for all!!]
Get discounted tickets ONLINE for only $15 dollars in the Bla