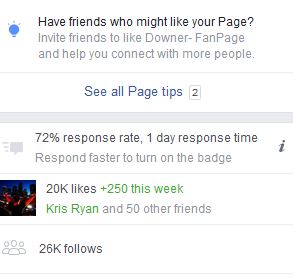 Ever since Down3r released his hot new single "Moon Rocks", Down3r fans the world over seem to have clamoured in anticipation of more to come. After all, "Bring The West Back" and "Close Ones" dropped back to back more or less, and we'll be covering those soon enough! But whether it was a brand new banger or an old classic hit like "Suga Boom Boom", DL Down3r fans have made their voices heard, all 20 thousand of them! More, even, considering the kind of traffic the official page gets! And those fans' voices are screaming "we love Mr. Suga Boom Boom"! Why wouldn't you, with amazing tracks like this?!

Each one a hit, each one a slapper, but in particular, Suga Boom Boom continues to draw them in by the thousands. That's why it's part of his nickname!
Sometimes you strike gold, which is exactly what happened with the catchy genius and heartfelt lyrics of Suga Boom Boom. Any addict or person who knows an addict will understand it. And we're sure we can number every single one of the 20K people who have the fanpage liked among those who love the song, for whatever reason matters most to them! The sky's the limit from here, DL fam. Let's see where else we can take it.
Maybe you, the reader, could help us take it there? All you have to do is click here…