Dave Evans ROCKS! That's what the new website for this classic rocker proudly declares, and it couldn't be more right.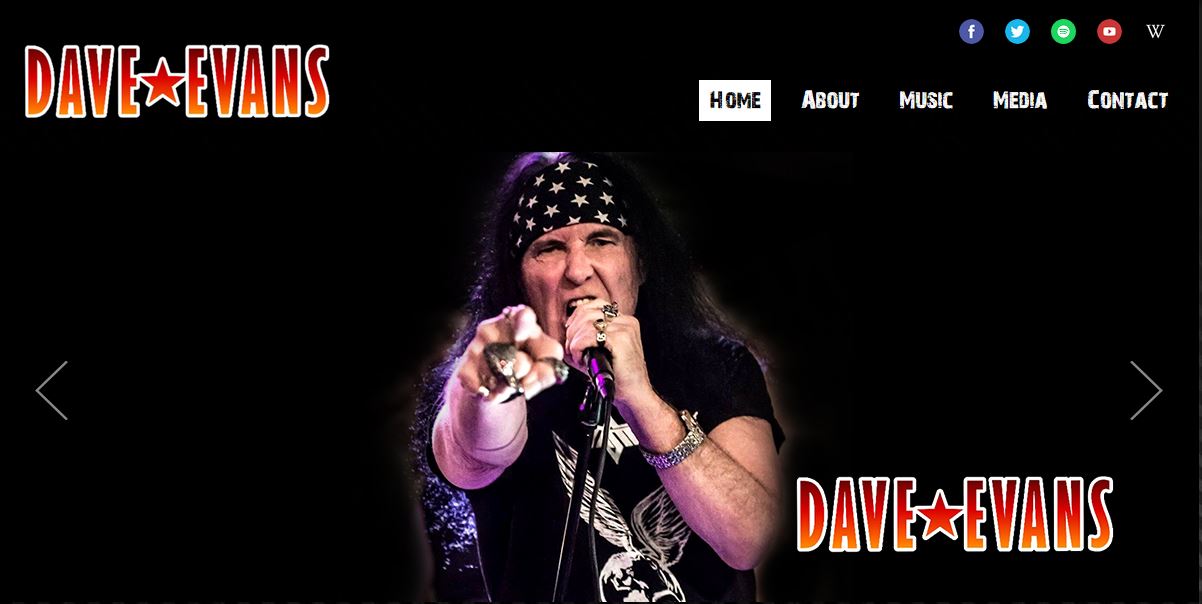 www.daveevansrocks.net is the best place to go for everyone's favourite ex-AC/DC star and the face of both Rabbit and Thunder Down Under.
The website features everything an Evans fan could ever want! All the embedded videos, all the music playlists, all the bio info, all the contact details, all the amazing Evans content we've grown to appreciate over the years… it's now here in one place! This gives us veteran fans a chance to reminisce, and newcomers a chance to encounter Evans for the very first time – what a blessing! And what better place to start with this new single that happens to have its music video featured on the website…
Dave Evans has recently resurfaced with his amazing single, Bad Ass Boy. A fitting and apt title, this comeback sounds vintage enough that you could convince a novice fan that it was made back in the 80s! That's because the quality and distinct flair of this track carries the same hype and style that we look fondly back on. Thanks to the new website, classic hits like this will never be forgotten, and the amazing work that Dave has performed over the years will continue to be the backdrop to many an Aussie rocker thrashing into the night! The 11 years that Dave has been with Blue Pie have been truly special, and the many years of his performances beyond that period have been absolutely legendary… or perhaps, one might say, bad ass.

This single, as well as the rest of his catalogue, is out now and available at all leading digital retailers on the planet! We hope that if you didn't know Dave Evans and his rockin' legacy before, this will help you get in touch with your long wild hair and 80s attitude once again! Look for Dave Evans at all great music stores across the world. For more information on Dave Evans you can visit his official links below. Dave Evans is a Blue Pie Records USA artist and is published for selected titles by Blue Pie Publishing USA (ASCAP)




Dave Evans: