Suzanna Lubrano is NUMBER ONE in the Netherlands on ReverbNation, and is rising steadily to the top of the pop genre section worldwide! Among the platform's 4 MILLION users, the pop fanatics in the audience have decided to stick Suzanna at the top for the Netherlands! Now that's an achievement!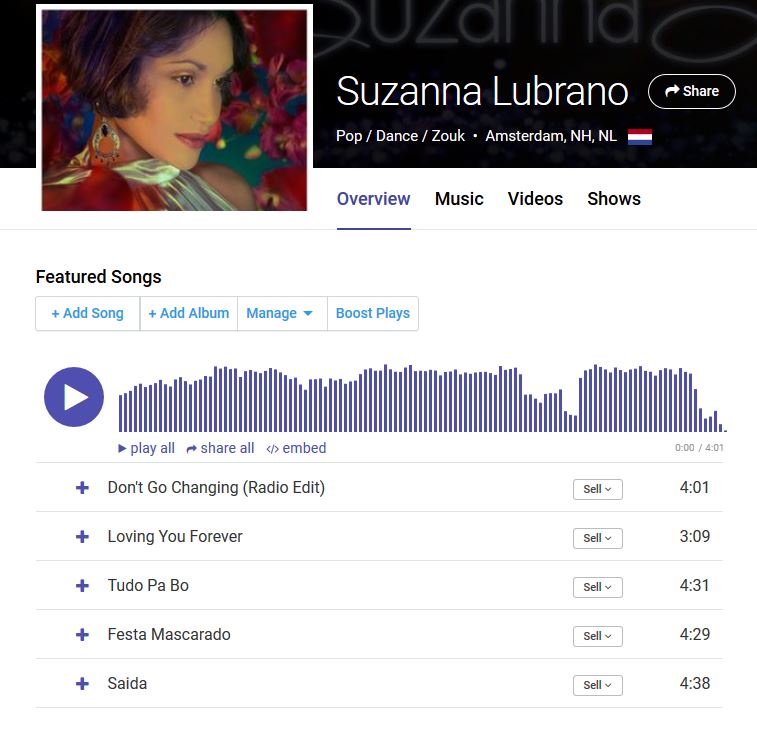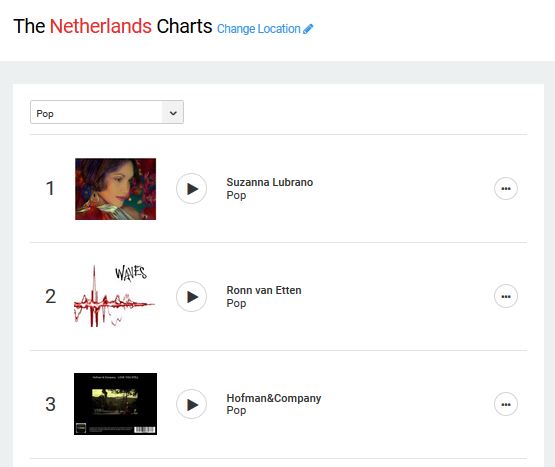 Not only is Suzanna the number one in Pop for Amsterdam in the Netherlands, but she's also ranked 9th regionally, 17th nationally, and 2086th globally at the time of writing! That's huge! If that kind of traction also gets kicked into gear on her BandsInTown, there's no telling just how far her tour scene might go!
As a matter of fact, Suzanna has some tours coming up in December…
Could she soar to number one in the global ranking? Time will tell…
But in case you've been living under a rock, you might be wondering who Suzanna is and why you should check out any of her tours or her ReverbNation at all?
Through the power of streaming we can answer that – and so can you! Introduce a friend into the craze today!
We're sure Suzanna will be "loving you forever" if you check out her online catalogue, as she's put much hard work and soul into these songs over the years, and it shows.
To check out even more of Suzanna, check out these official links below!