Check it out fam! Last time we reported on the Key Crashers and their incredible cover of Down3r's Suga Boom Boom, it was at a modest 200K streams on Spotify. But now we're bringing you the excellent news that THOSE FIGURES HAVE RAPIDLY DOUBLED!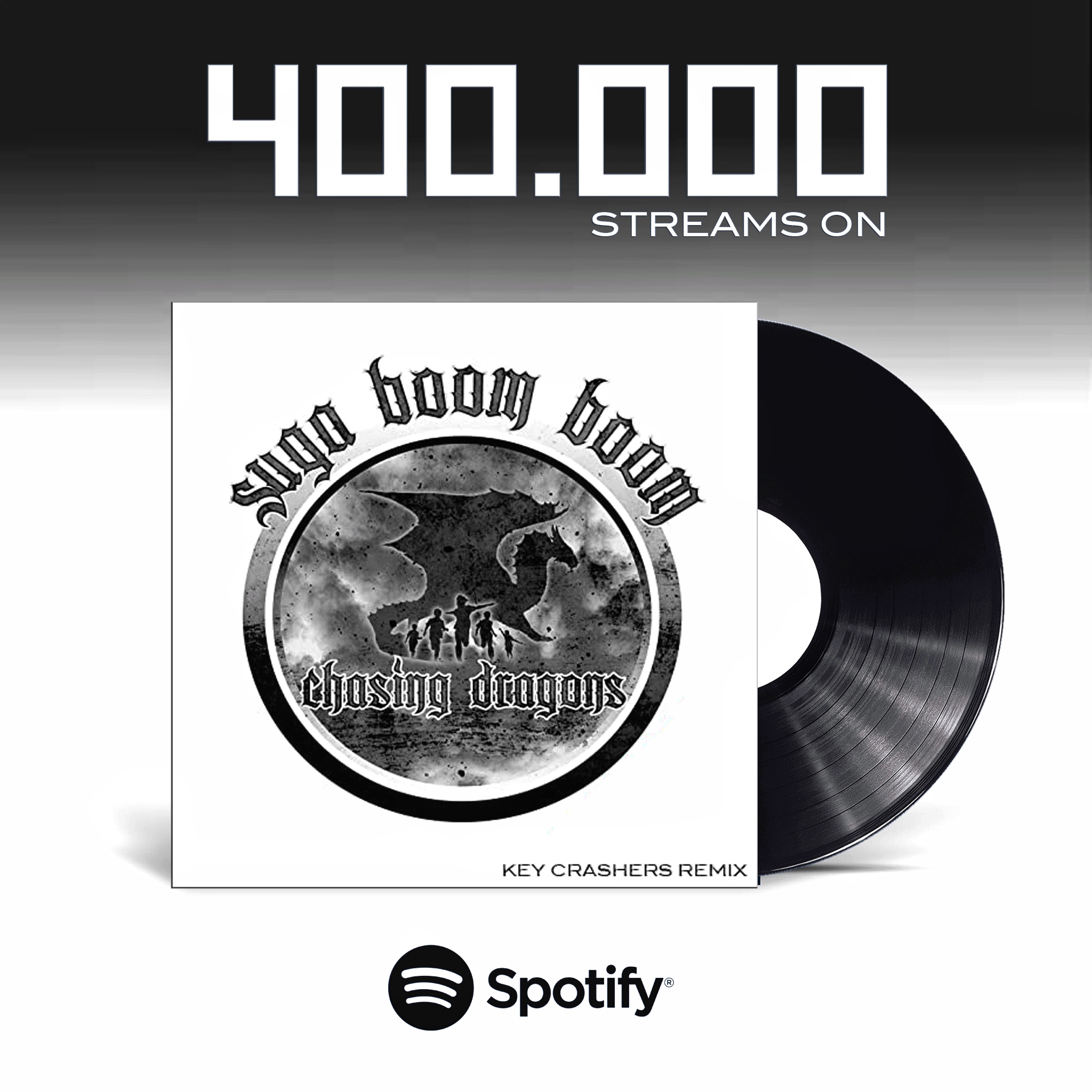 This track was one of the biggest 2020 bangers and it's excellent to see that a year later people are still bumping this one loud and proud!
This track was a large part of the featuring soundtrack behind several Tik Toks we and fans of the Key Crashers created during the 2020 lockdowns. These things got really wild, and it's great to see that their influence is still felt, alongside that of the KC duo's incredible talent!
We'd like to extend our congratulations to the Key Crashers for breaking the mold in such a convincing fashion, and we're sure DL Down3r himself would be very proud of how high your remix is soaring! Here's to the EDM flavour of Suga Boom Boom's spice. May it fuel the creative inspiration for many projects to come! 😉
IF YOU WANT TO SEND US YOUR VIDEOS FOR A CHANCE TO BE FEATURED ON OUR TIK TOK AND INSTAGRAM, then send us what you got! We're waiting eagerly!
MESSAGE US YOUR VIDEOS ON TIK TOK AND INSTAGRAM!
Instagram | www.instagram.com/bluepiemusic
Tik Tok | www.tiktok.com/@bluepierecords
But until next time, keep booming out to Suga Boom Boom – hundreds of thousands of happy fans couldn't be wrong!
Visit Key Crashers on Social Media!
Instagram | www.instagram.com/keycrashers
Twitter | www.twitter.com/keycrashers
Spotify | www.spotify.com/artist/7eDovjOhA5eT0H7hwt4ib8?si=lanjWCcYTsO30rCRGrUsMg
Visit DL Down3r on Social Media!
Web | www.down3r.com
Facebook | www.facebook.com/DLDown3r
Twitter | www.twitter.com/jwdown3r