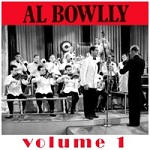 Al Bowlly and the Ray Noble Orchestra bring you the Big Band sound of the 30s!
As part of the partnership we have with Lifestyle Entertainment, we're pleased to bring you yet another in a list of throwbacks! The legendary Al Bowlly and the iconic Ray Noble Orchestra are here to throw us all back to a golden era – literally, the golden bronze of the brass section of a 30s Big Band performance! This is BIG BANDS OF THE 30S volumes 1 and 2!
Now available on Spotify and all other major streaming services and online retailers, this pristine collection of vintage tunes is now all the more accessible for classical big band music fans across the world.
Al Bowlly recorded over 1000 songs and was extremely popular during the 30s for his vocal work and guitar skill, and Ray Noble wrote music and lyrics for countless hit songs in the British dance band era. That's how each of these throwback songs are as smooth and jazzy as the last – each was given expert handling by two big band paragons who are beyond experienced with their craft! This combination of these musical geniuses is memorable to say the very least, and Blue Pie are honoured to help Lifestyle and Indig music distribute these titles and many more! Our collaboration with these labels may not ever ascend to the musical echelon of the collaboration between Bowlly and Noble, but we intend to distribute all the wonderful music in the Lifestyle and Indig catalogues as far as we can! With hits like these, the wind beneath the wings of the catalogue will be sure to let it soar as far as it can go!