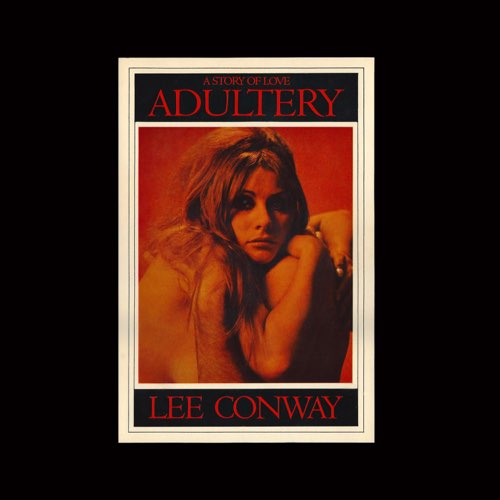 Scandalous! Lee Conway's album, "Adultery" is smooth and sizzling!
We've been loving some Lee Conway throwbacks! Australia's answer to Johnny Cash is one of the sweetest bites of the Sweet Peach catalogue, as we're sure you'll see when you see "Adultery", one of Conway's best albums out there!
We now have this classic on Spotify and all other major online retailers and streaming services! Now we can listen to these songs with ease, even if we're not lucky enough to own the originals on vinyl. That being said, that vinyl sound is the best, and collectors points count for a lot in our eyes! But so does accessibility, and we're all about making sure future generations can appreciate this music too. It defined a previous era, so may it go on to define many more yet!
Lee Conway was immortalised by being inducted into the Hands of Fame in 1982, and to this day his music is still beloved the world over! He redefined what Australian musicians can do, and reshaped the country genre as we know it with his creative passion and storied journey through music. His new website will be up soon, as our testament to his timeless musical prowess – a place where all things Lee Conway can forever be found online!
This excellent album is but a taste of the whole experience waiting for you within Conway's Spotify catalogue, and within Sweet Peach's overall catalogue. If you're still curious about the extent of Sweet Peach's impact on the music world, check out their discography and the full documentation of their story below which we used excerpts from! And of course, their shiny new website.
www.milesago.com/industry/sweet-peach.htm
www.discogs.com/label/226879-Sweet-Peach
The legacy of Jimmy Stewart and the rest of the crew from Sweet Peach is still alive and well, much to our delight. Sweet Peach Records are digitally distributed by Blue Pie Records for the world, and is protected/has its rights managed by Ordior. We are honoured to be responsible for the distribution of such a prestigious label and catalogue, and this teamwork is a testament of our appreciation for this little slice of Aussie musical history.
And if you needed more info on Lee Conway specifically, and want to plunge into one of the greatest Australian Country Music legacies ever, we have all the info you need on his bio… so click here!
Lee Conway is a Sweet Peach records artist. Lee Conway is published by Blue Pie Publishing USA (
ASCAP
)