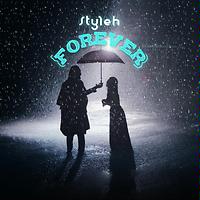 We've been Styleh fans for what seems like forever. His hit track Eledami certainly did its job in hooking us on his elegant voice! Now there's a song that finally encompasses how we feel about his legendary music – it's Styleh's latest single, "Forever"!
Not since Eledami have we heard such majestic music, which is why it's great that it's available for purchase and streaming NOW on Spotify, as well as all other major online streaming services and retailers. Not to mention the incredible music video that's now live on Youtube as well!
So whether it be the old classics that you enjoy like Eledami, or this new and romantic musical love letter, Styleh knows exactly how to make your heart swoon. Sceptical? You might not have taken the plunge into his amazing catalogue, if that's the case. We know how to fix that – this is the perfect entry point. Go and get your feet wet with Eledami. Then amazing new work like Forever will be able to be appreciated even more – by listening to an artist's catalogue in such a way, it's like going on a journey with them! What sights will you see, what will you hear, within this musical venture?
Styleh has been working his musical craft since 2010 and it really shows. He's no newcomer, and many African listeners would be able to back up this sentiment without even a second thought! So really, the only variable is you, the reader. Will you dip your toe in and discover more of what Styleh has to offer? We can see you being pleasantly surprised…

And if you can't get enough of Eledami, we have you covered too! Here's to seeing much more of Styleh in the future.