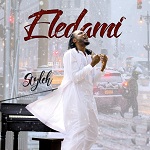 Styleh's new single "Eledami" is here to style on you all!
Make way for one of the hottest new acts out of Africa, Styleh! His new record and music video are sure to show you the high standards that are required for something to be considered "stylish" nowadays.

This is one of those tracks that takes a familiar musical aesthetic and turns it on its head with a kind of catchy passion you can't find elsewhere! Yes there are other songs like it, but nothing quite captures the same magic as it. "There are a few songs like Eledami" is like saying that all fantasy or sci-fi movies are the same! Styleh has taken the genre he was given and has ran with it to an impressive degree.

Styleh has been working his musical craft since 2010 and it really shows. He's no newcomer, and many African listeners would be able to back up this sentiment without even a second thought! So really, the only variable is you, the reader. Will you dip your toe in and discover more of what Styleh has to offer? We can see you being pleasantly surprised…

And if you can't get enough of Eledami, we have you covered too! Here's to seeing much more of Styleh in the future.