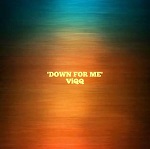 You down for ViQQ's latest single? We are!
ViQQ, aka Victor Gborge, has worked with some of the best in the music industry, and it's always a pleasure to see him dropping a new single… especially when the man himself mentions us by name on Social Media, my goodness! Let it never be said that this man doesn't appreciate his label.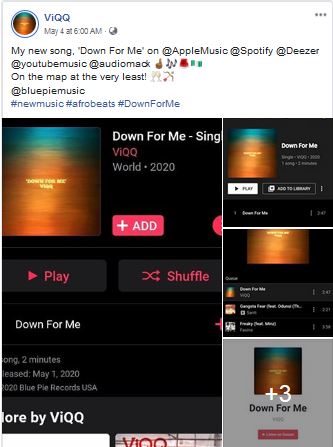 Well, as you can surmise from that picture, "Down For Me" is his latest single, and we're definitely fans of it. There aren't any music videos or anything of the like so far, but we're definitely keeping a close eye out!
But until then, we always have the music release itself, which is of course on all major online retailers, along with ViQQ's entire catalogue.
And of course, his Youtube, which is small for now, but with a man like ViQQ behind the wheel, we're sure that's only temporary!
But if you need to be brought up to speed, ViQQ is an Afro-RnB fusion artist. He is Nigerian, and originally from Delta State, but was born in Lagos State, in 1994. He makes dance-hall music.
ViQQ started out writing lyrics to rap songs when he was in secondary school, (2005) and started recording music since after he graduated from secondary school (2010).
ViQQ dropped a mixtape of 11 songs titled "REALM" in 2018 on SoundCloud and Deoolest.co which featured Logik, Pelle Shine, Chorus, Chuza, Larry Foreman, DJ Nash, Kvtchi. Our very own Nedjon brought us in contact with him, originally!
As you can see, ViQQ is a shining star that just keeps getting brighter, and we can't help but watch him go!
SOCIAL MEDIA LINKS: