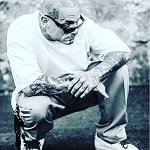 Nani?! Another Down3r show at the Nani Addiction Tattoo & Piercing shop!
07 Sep 2019
THE INKED FOR A CURE CONCERT! September the 15th is looking to be a great day for Colorado- Down3r is gonna be performing at the Nani Addiction Tattoo & Piercing shop! IT'S JUST NEXT WEEK!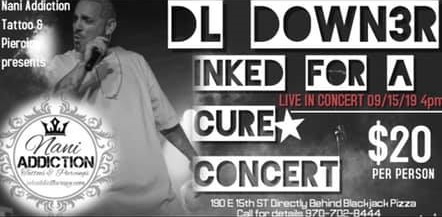 Click HERE for more details: www.facebook.com/events/348316785828903
At $20 per person, that's a complete steal! Can we expect to see you there at 4pm?! All details are on the flyer!
But in case you've been living under a rock, you might be wondering who DL is and why you should attend? Wonder no further- consider this a tutorial in supreme hip hop!

We're sure that you'll fall in love with this song as soon as you put it on. It's his most popular viral hit for a reason! Bump Suga Boom Boom with pride and get lost in its catchiness!
There's a reason that DL's music has qualified for a movie placement- they have true quality.
Check out DL Down3r at the following official links:
And check out DL's cover of River!