The good news just keeps on rolling in for Key Loch! Between the incredible remixes that Gabe Rizza has been belting out for the band and Key Loch's successful placements on PLAYMPE, the group have been making 2021 their year. And these stats prove just that!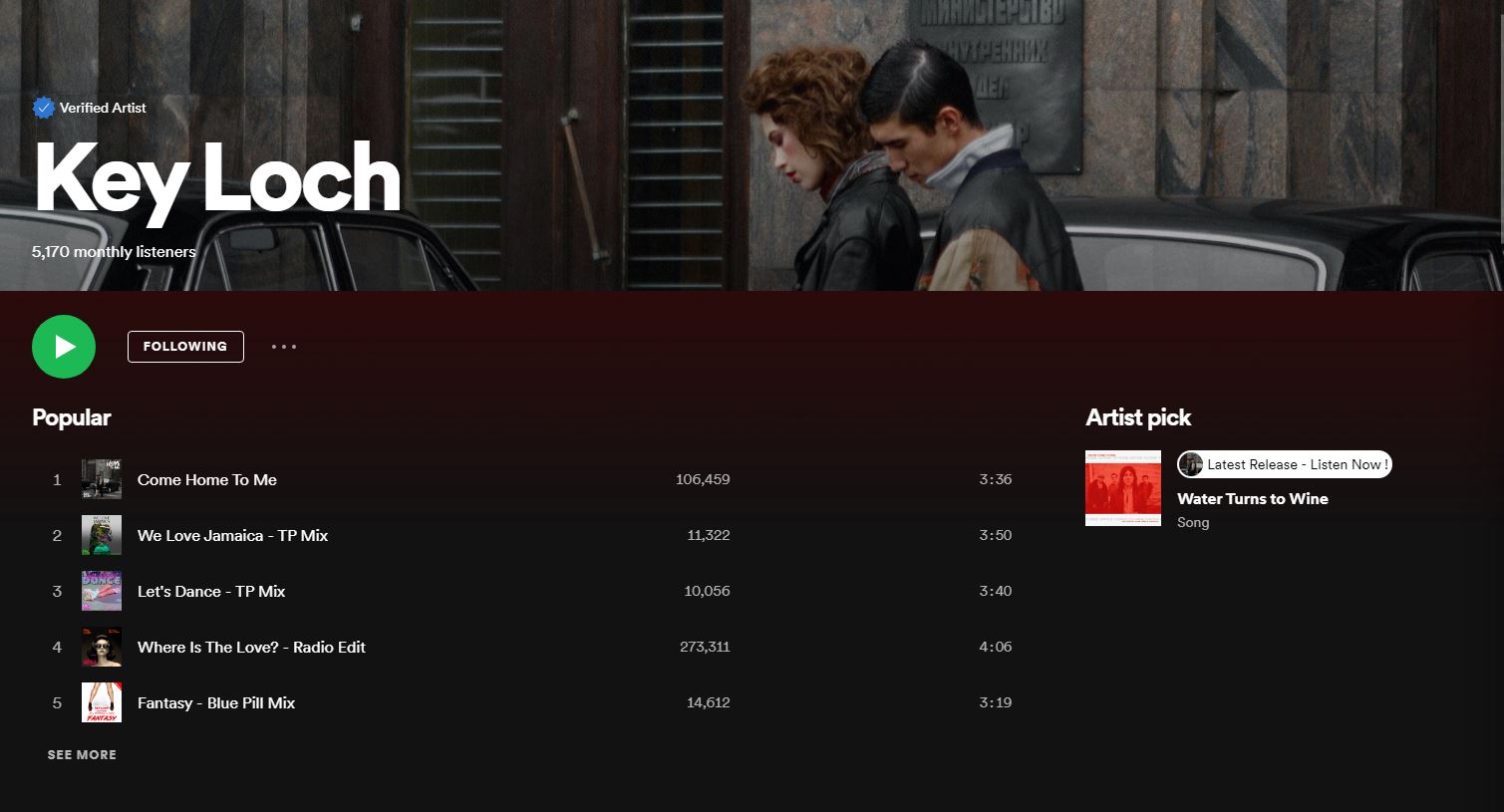 The melancholy pining that found in this excellent work has caught the eyes of thousands – 106 thousand, to be exact! We've had music videos and remixes and placings for this track all across the web, as well as similar recognition for the rest of Key Loch's catalogue, but Come Home To Me stands out quite noticeably due to the emotion that it holds. The legacy that is held by both the original as well as the remixes and beautifully choreographed music video cannot be understated.
Next stop – doubling that! Key Loch's debut single Where Is The Love reached 200k on Spotify some time ago, and at the rate which Come Home To Me is traveling, the world won't have long to wait until it too is at that level! Place your bets people. We're thinking some time 2022! Can Key Loch have three killer years in a row? We reckon so!
Key Loch are Damien Reilly and Justin Gross. They are the founders of the 90's power Aussie Rock Band Southpaw www.southpawmuzik.com. They bring together a production history between them of 50 years of song writing and playing live music in Australia, and Gabe Rizza also has an equally impressive amount of experience with music mixing and management, and has proven time and again that he is an asset to the duo. Plus, Avery May Parker's vocals and lyrical artistry are one of the key ingredients that give the band the unique identity that they have. Just listen to these hits and try not to feel something! The passion in every song will prove quite the adversary to that end…
The future is bright and Key Loch are wearing shades as they unlock the musical doors of your mind and fill it full of awesome music. This is the beginning of something amazing and the world can never have enough of GREAT music.
Key Loch links: