Good news for you fans of Ray Vanderby and his many bands, including Corrugated Iron! Across Australia, radio stations and journalists are paying attention to what Ray can do and what he has to say! He's got a good following of Community radio DJ's around the country who play his music regularly, including the previous 2 Corrugated Iron albums and other parts of his catalogue. His latest single Hammond Dance Au Go Go is being broadcast far and wide, and we're living for it!
Ray's been slowly sending the single out to a few personal DJs that he knows well to see what they think, and he's also submitted the single to AMRAP/AIRIT for radio distribution. Tecka from HOT FM in Mildura is very supportive, and he now has the Hammond Dance Au Go Go .WAV file… good thing too, since his rock radio show gets syndicated to over 100 stations every Saturday night! Hammond Dance Au Go Go is starting to get some airplay on FM107.5 Orange, Radio 3D Adelaide, HOT FM Mildura, SMART FM Swan Hill, and many more! But that's just the tip of the iceberg… The track has been approved with AMRAP/AIRIT and went live on Monday 21st September! Ray's been busy, and radio stations are paying attention to say the least… look at all this traffic!
In this interview with journalist Jonathan Roe from Orange City Magazine, you can see just how much interest Ray is driving, and it's a pleasure to see him rising from the ashes like this. You know what they say about amazing musicians… they don't retire, they just take breaks! Just right click on this image to see it in fullscreen, or click here and click the zoom in button to read the full interview!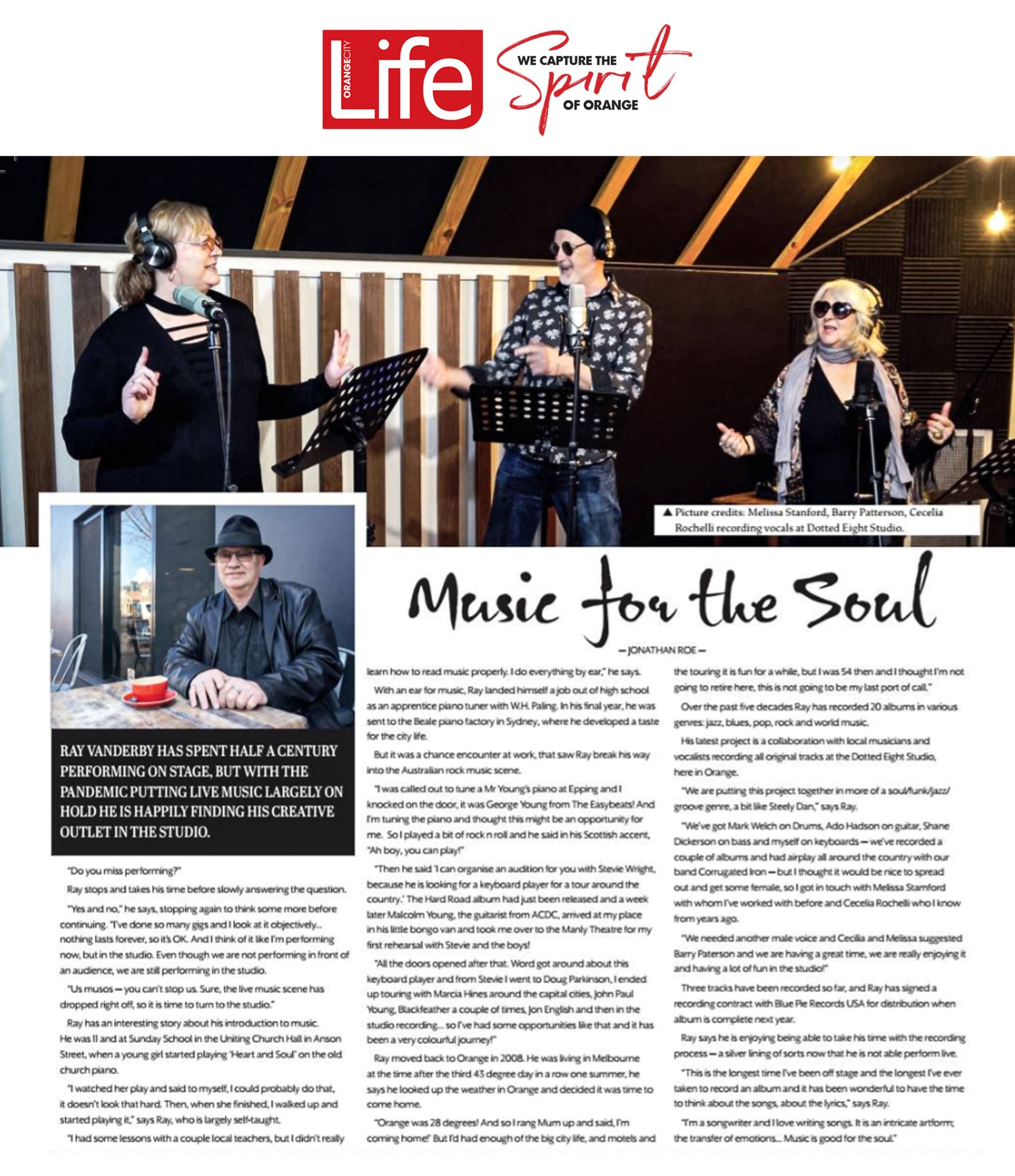 Ray Vanderby is an experienced name in the music industry across its many genres. Throughout time he's established himself as a true veteran, and if you're unlucky enough to have not have heard of him, take it as a glass-half-full deal – you're now extra lucky for having discovered him! No matter where you choose to peruse Ray's content, it'll be here for you, crisp and fresh, whether he's tinkering with a modern or nostalgic style! Both can be pulled off with aplomb – for classic throwbacks like Hammond Dance Au Go Go, you really feel like it's a song you loved to listen to many years ago! And for the rest of his catalogue, whether it be modern rock or whatever else gets you grooving, Ray nails the modern feel too! He's truly versatile, as you can imagine he would be with the wealth of experience that he possesses! There's plenty on the horizon yet for this ambitious artist.