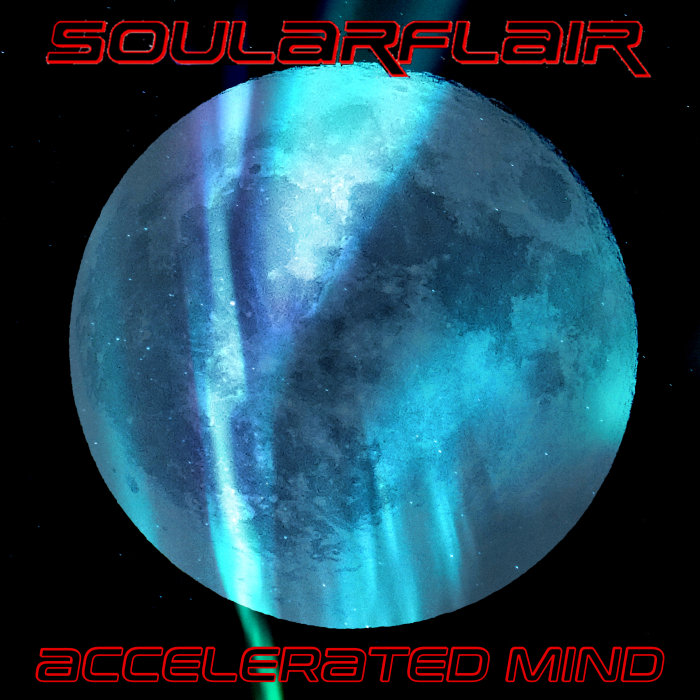 Accelerate your Mind with Soularflair!
Drum and Bass has come quite a long way as a genre. One could argue it got its start in the London "Jungle" movement of the early 90s. Dark warehouse raves, studio DJ mixes, and the aesthetic of shiny CGI imagery, it can make you nostalgic even if you were never there to party with the movement in-person! Since then, the genre has split into dozens of subgenres, as it always is with music. One of these is Liquid DnB, where the tracks are so smooth and chill that you don't even notice how hyper and intense the BPM is! Accelerated Mind by Soularflair is one such track.

Originally released on Youtube and Bandcamp in 2018, this track has recently seen a Spotify release, as well as distribution to all other major online retailers! Why now? Because like we said last time, we got plans… gameplans, if you will…

Yeah, this is what we were talking about before! Tik Toks and Gaming Videos and memes, oh my! This was a track that we knew would be perfect for the chaotic energy that we want to be throwing down. With that being said, it's also smooth and trippy. It's not like we wanted speedcore or anything – gotta relax when watching fun vids like this, right?
We're very much looking forward to the future endeavours that we can use this song for, as well as the others in Soularflair's vast catalogue!
To find out more about Soularflair, send an email to pr@bluepie.com.au and we'll answer any questions that we can about this rising star!
OFFICIAL LINKS:

Main website – www.soularflair.net
Youtube – www.youtube.com/user/SOULARFLAIR
Vimeo – www.vimeo.com/user528640
Twitter – www.twitter.com/soularflair
Facebook – www.facebook.com/soularflair
LinkedIn – www.linkedin.com/in/adam-m-7ab58729
SoundCloud – www.soundcloud.com/soularflair
HearThis – www.hearthis.at/soul
Instagram – www.instagram.com/soularflair