In the past week, a special visit took place at our office in Moss Vale! Soularflair, one of our musical geniuses and video editors, dropped in to plan with us and also meet a few members of our staff!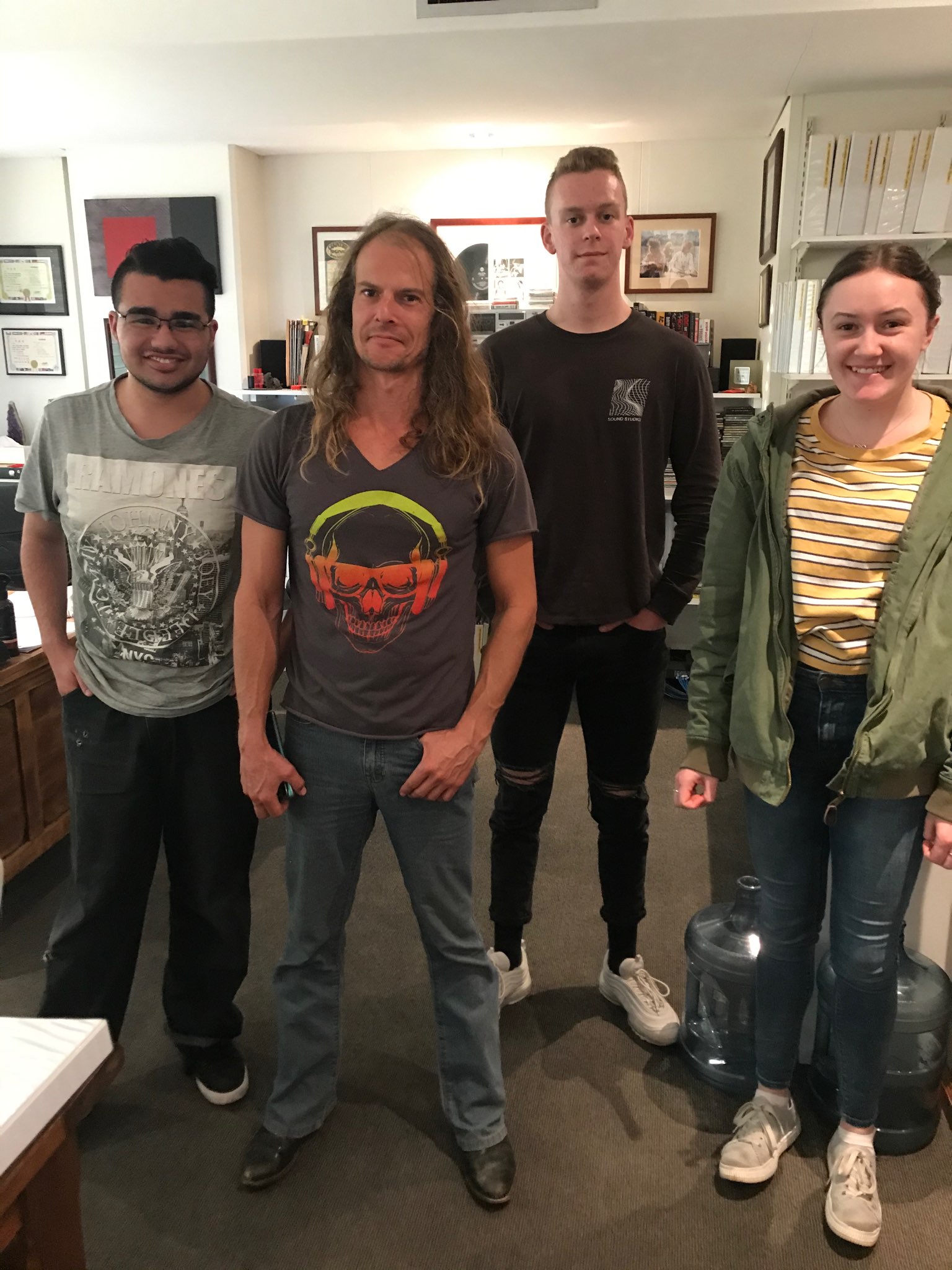 We were able to discuss a few things, like using some of his sick, high-energy tracks such as Accelerated Mind and Manic Kinetic in our gaming team's videos!
Also on the table was some potential shenanigans using his tracks for Tik Tok videos. Dragons and unicorns and eggs, oh my!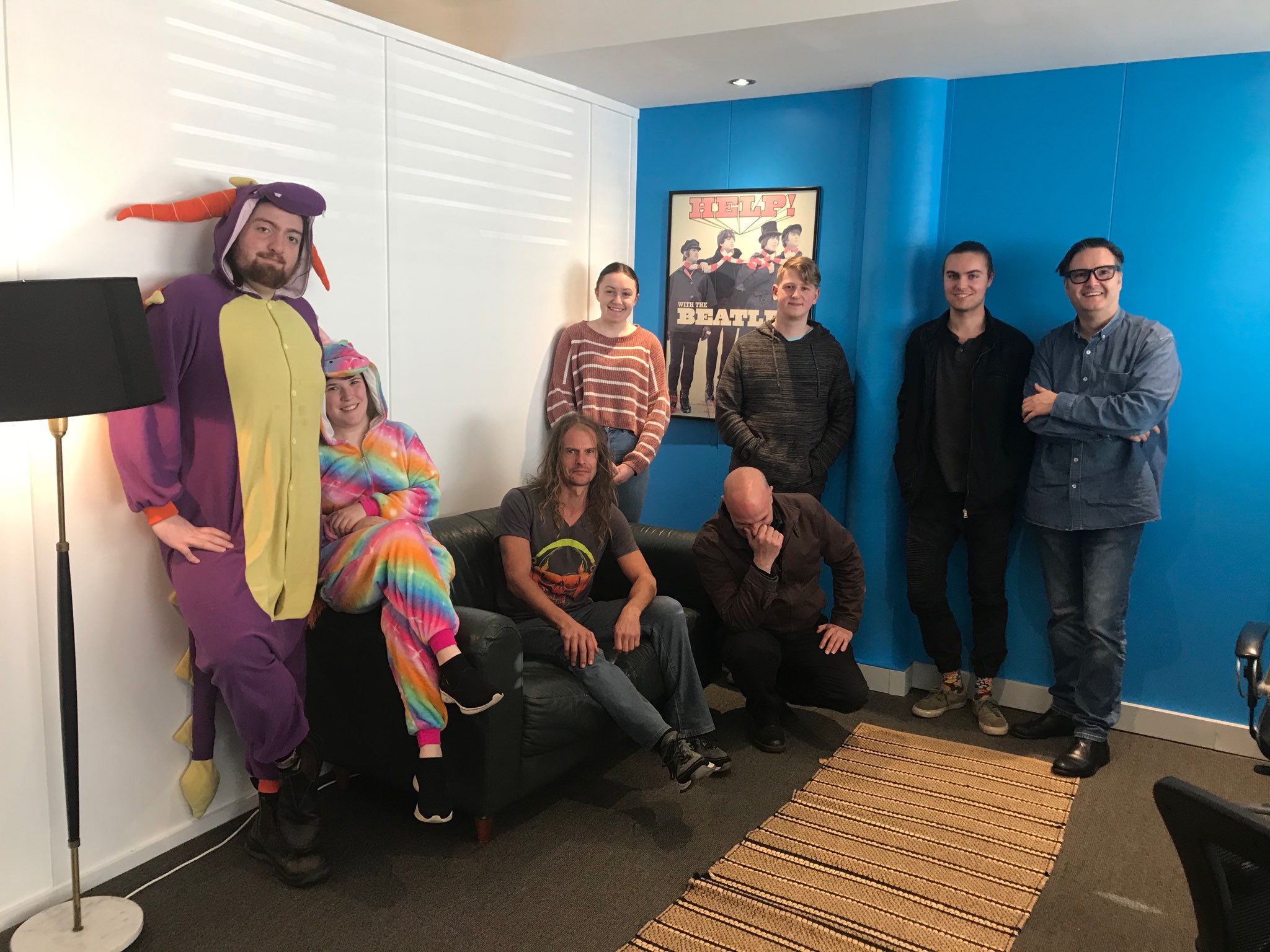 You probably recognise this from before. More may just be on the way, especially given recent discussions! Who's ready for more insanity like this?! Uh, not us. But we're 100% ready for the ride.
No, that wasn't sleep paralysis demons. That was just how it be. Go with it. Just go with it.
But why Soularflair? Are you wondering what madness could he contribute to videos like that? Oh ye of little faith…
Adam Mannering AKA Soularflair first signed with Blue Pie Records in 2005, and over the years he has fostered a mutually beneficial and avid supporting relationship with our label. Ever since we met him, we've been adamant fans of Adam's work, as he shows the world his skill in numerous musical genres and fields, including Industrial, Avant Garde, Electronica, Ambient, Soundtrack, and many more.
Adam's popularity is well-deserved, due to his incredible host of talents, and due to this, he is snowballing into a rather desirable and noteworthy figure for artists in the industry to collude with. He recently completed a video for one of our artists Danny Vash! Check out the amazing visual effects that Soularflair contributed to the video… his talents aren't limited to creating music!
Note the man's complete and total understanding of both musical mood and how it should be rendered visually… Now it's simply a matter of time before the film world comes knocking on his door! But surely the advent of the playlisting world wasn't the only factor? Most certainly not- the Blue Pie license team put together an incredible collection of Adam's best sound cues designed for film soundtracks into the album series "Stuck In The Q". Listen to the dark ambience and tangible aura of these cues… imagine them paired with film or game footage! THAT is where Adam was aiming when he constructed these.
And THAT is why we were so excited to discuss use of his awesome tracks for gaming and Tik Toks! It's a perfect fit! When you hear some of Soularflair's greatest tracks, such as Soul Purpose, Gold Dust Woman, and really… ANYTHING from his Stuck In The Q lineup, we're sure you'll be able to pick out some great fits yourself! Like macaroni matched with cheese, his musical aesthetic is a perfect match with that whole scene! Take a gander!
Adam's work has given us much to smile about, whether it be his music video work on acts like Sam Pollard or Southpaw, his incredible music, or his work under his DJ alias, Attarraxx. He's a diamond in the rough and we couldn't be happier to have uncovered him – because it's in these sorts of times when diamonds can really shine!
Southpaw – Coast To Coast from Planet Blue Pictures USA on Vimeo.
To find out more about Adam, send an email to pr@bluepie.com.au and we'll answer any questions that we can about this rising star!
OFFICIAL LINKS:

Main website – www.soularflair.net
Youtube – www.youtube.com/user/SOULARFLAIR
Vimeo – www.vimeo.com/user528640
Twitter – www.twitter.com/soularflair
Facebook – www.facebook.com/soularflair
LinkedIn – www.linkedin.com/in/adam-m-7ab58729
SoundCloud – www.soundcloud.com/soularflair
HearThis – www.hearthis.at/soul
Instagram – www.instagram.com/soularflair