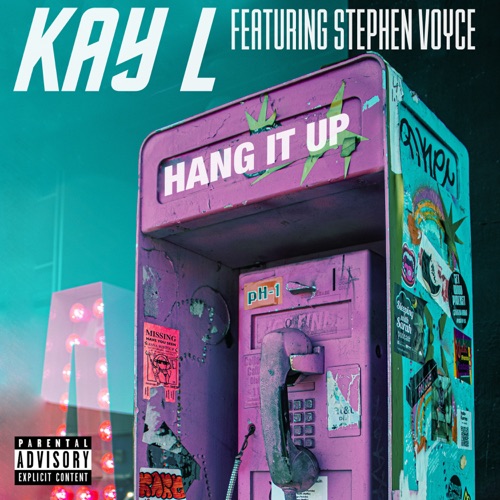 He promised and then he delivered! Kay L Hangs It Up!
When we last checked in with Kay L, he was teasing on his Facebook that a new single would be dropping VERY soon… and now that's become a reality! Make way for Hang It Up!

The award winning artist Kay L is finally back, and his buddy Stephen Voyce is once again featuring alongside him for this latest chill hip hop banger. He isn't sleeping during covid lockdown, no way no how! And this latest release proves it, and throws egg in the faces of those who slept on him. That's because this isn't your typical hip hop track. Give it a listen, and you'll hear the true emotions behind the creators!

Kay L and Stephen Voyce have really broken the mold with this single. It's whetted our appetites and makes us want more! But of course, talent takes time to produce. This oughta tide us over until the next track releases… right? Look, these tracks are powerful things!
And if you wanna keep your ear to the ground on any new releases by Kay L or Stephen Voyce, we have just the social media accounts and Spotify lists for you to turn to. Watch this space!


Kay L's Facebook can be found HERE: www.facebook.com/thekayl
And his account can be found here! www.facebook.com/kaylmusic
Speaking of Facebook, check out this vid from Kay L himself… a video accompaniment to Love From Me! https://www.facebook.com/kaylmusic/videos/10161507364130473/