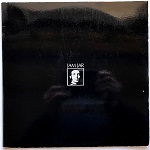 Sweet Peach coming back with Jam Jar - Gerry Temple and John Paul Jones now digitally released!
Sweet Peach is bringing you more sweet hits from back in the day, with some iconic releases that are digitally released for the first time ever! The iconic Jam Jar featuring Gerry Temple and John Paul Jones will bring you some funky drum and guitar work that'll throw you straight back into the late 60s, and it's all here, restored beautifully and available on all major online platforms! Get ready for some HIGH QUALITY nostalgia, sweeter than the finest peach jam!

The talent in this work is clear to hear, and if you're curious, the list of the cast is sure to help you understand why this sounds as good as it does!
Nick Hopkins – Piano
Clem Cattini – Drums
John Paul Jones – Bass
Jim Sullivan – Guitar
Albert Lee – Guitar
Album produced by Alan A Freeman
Music Direction by Nick Hopkins
Jimmy Stewart's old record label firmly entrenched itself in niche pop culture with their releases, and this one is no different! Once a rare vinyl that you'd need to hunt down with collectors, this music is now far more accessible and ready to rock you just like back in the day. The catalogue of Sweet Peach is definitely filled with all sorts of gems, but Jam Jar is certainly one of the more notable and classic ones. Still, it remains but a taste of the whole experience waiting for you within Sweet Peach's entire catalogue. If you're still curious about the extent of Sweet Peach's impact on the music world, check out their discography and the full documentation of their story below which we used excerpts from! And of course, their shiny new website.
www.milesago.com/industry/sweet-peach.htm
www.discogs.com/label/226879-Sweet-Peach
The legacy of Jimmy Stewart and the rest of the crew from Sweet Peach is still alive and well, much to our delight. Sweet Peach Records are digitally distributed by Blue Pie Records for the world, and is protected/has its rights managed by Ordior. We are honoured to be responsible for the distribution of such a prestigious label and catalogue, and this teamwork is a testament of our appreciation for this little slice of Aussie musical history.
And if you ever wanted to investigate that slice any further, there's no better trivia to start with than the story of Jim Stewart…