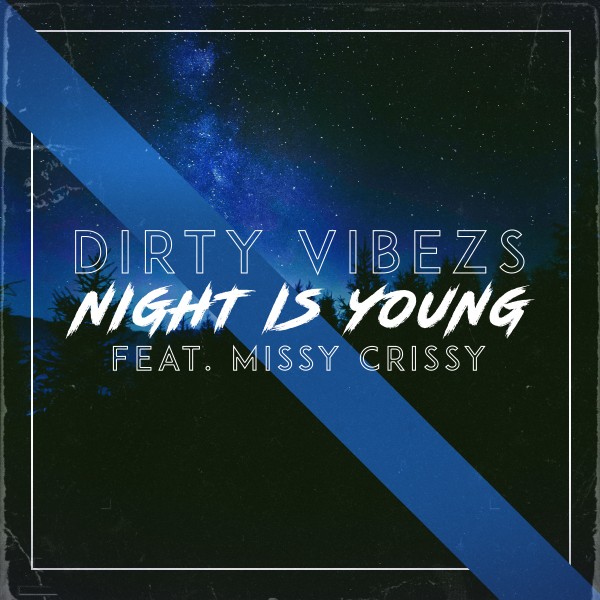 The night is young, so let's dance it up with Missy Crissy and Dirty Vibezs!
We warned you guys that Missy Crissy would be back! Ever since the new Passenger music video, we've been craving and looking forward to her return.

Well, here's the first signs of that return, her featuring on Dirty Vibezs' new single, Night Is Young!

That classic pop mood is perfect for dancing or cruising, and is unmistakably Missy! Dirty Vibezs' name is rather apropos, as we can't help but vibe to this new slapper. Coming to a club near you? We think so!

We're certainly taking note of this track for after COVID is all said and done. We're going on the record here and now, saying that when the COVID19 vaccine is finished, we'll be hosting a non-social-distancing party with all our friends, and Night Is Young will be the first song we play!

It's on Spotify, Amazon, and all other major online retailers, as you'd expect. Spread it far and wide! The world deserves to hear music of this crisp quality, and we're waiting with bated breath for when Missy Crissy drops a new single that's all hers, not just one she featured on, nice as this track is! We're keeping a close eye on networks like her Spotify, our eyes trained on the new releases, watching for an update. Time will tell how soon it comes, but until then, there's always her classic-as-ever catalogue!

As Damien Reilly, CEO of Blue Pie Records says:
"Missy is a rare talent and a vocalist that hits the note right in the middle. She has an incredible work ethic and success is now knocking on her door. We believe in her abilities not only as a vocalist but as an artist that can put on one hell of a show. Raz B has been with DJ Central scouting talent, so the credit goes to Raz for finding Missy!"
WATCH THIS SPACE! More Missy to come!
MISSY CRISSY SOCIAL MEDIA LINKS 
Website:www.missycrissy.com
Facebook:www.facebook.com/missy.crissy.79
Instagram:www.instagram.com/cristine_popa
Youtube: www.open.spotify.com/artist/5nCUYNWhQdxxAXCzOQ4SeO?si=h4EJ8urFTYqvEA6wF…
Spotify:www.youtube.com/channel/UCKWK5FSB2FI_Z9qmMTkGfHw
Airplay:www.airplaydirect.com/music/missycrissy/
Apple Music:https://music.apple.com/au/artist/missy-crissy/479016403