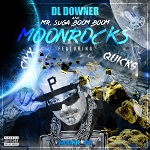 Another one? DL Down3r has tour mania this December!
29 Oct 2019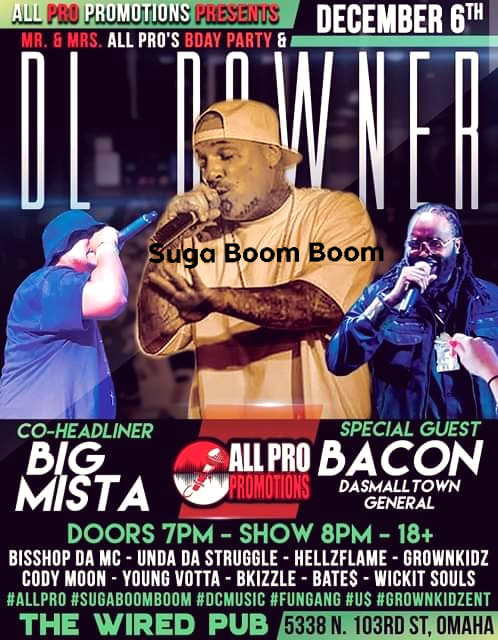 Just when we thought Down3r was all booked for the year with his attendance at the 6th annual Jingle Jam on the 14th of December. Turns out, there's gonna be a tour before that grand finale!
6th December 2019 – Mr. & Mrs. All Pro's Bday Party & DL Down3r
The Wired Pub 5448 M 103RD St, Omaha, Nebraska
Doors 7PM – Show 8PM – 18+
Down3r announced the tour on his social media platforms recently, much to the thrilled surprise of all his fans! It comes as extra exciting news when you consider you can win tickets to the Jingle Jam in a giveaway! But whether you go to the Jingle Jam on the 14th or to this party on the 6th, and whether you pay for tickets or win big, it doesn't matter- you ride with Down3r either way. Be proud of that.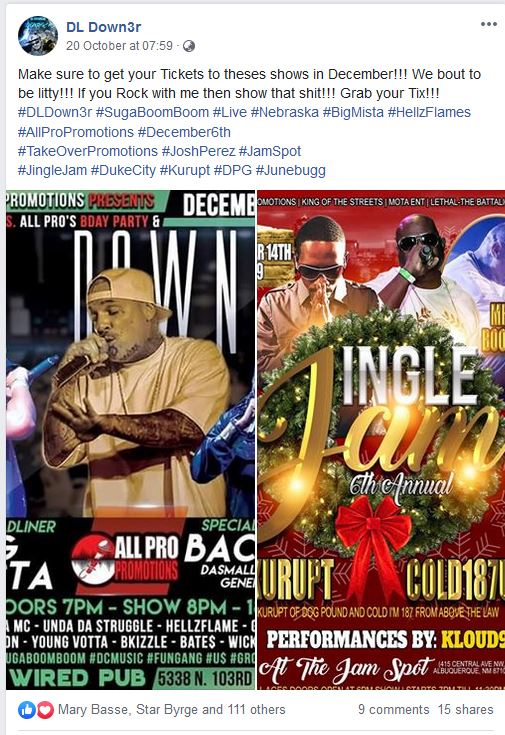 Can we expect to see you there from 8pm?! All details are on the flyer, as well as BandsInTown!
But in case you've been living under a rock, you might be wondering who DL is and why you should attend? Wonder no further- consider this a tutorial in supreme hip hop!

We're sure that you'll fall in love with this song as soon as you put it on. It's his most popular viral hit for a reason! Bump Suga Boom Boom with pride and get lost in its catchiness!
There's a reason that DL's music has qualified for a movie placement- they have true quality.
Check out DL Down3r at the following official links:
And check out DL's cover of River!