Last time we covered this music video, we started with "these times have been dark". Indeed, they have been, and they might be for a while yet. But there's some little improvements to the state of things! Last week, we uploaded the Sam Pollard World of Difference music video, edited by Soularflair, and already we're seeing some fairly rapid growth considering the short time that they've been live!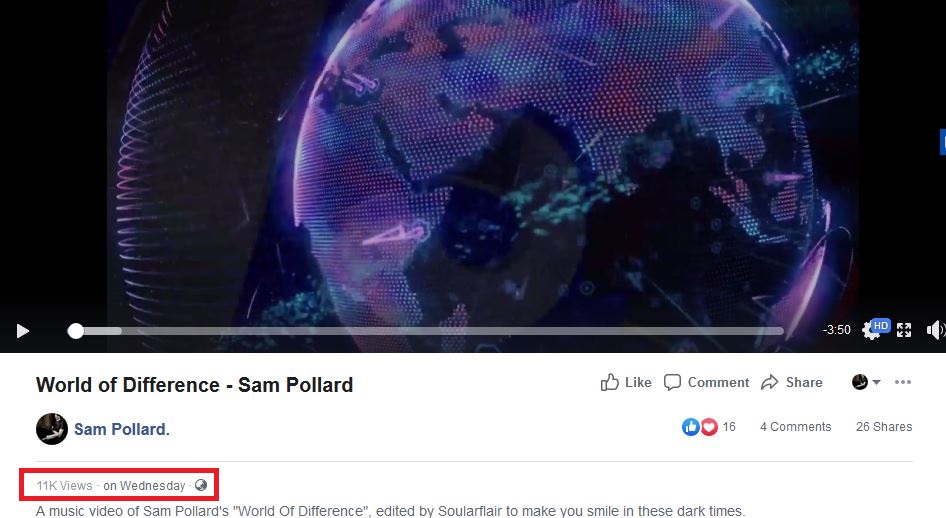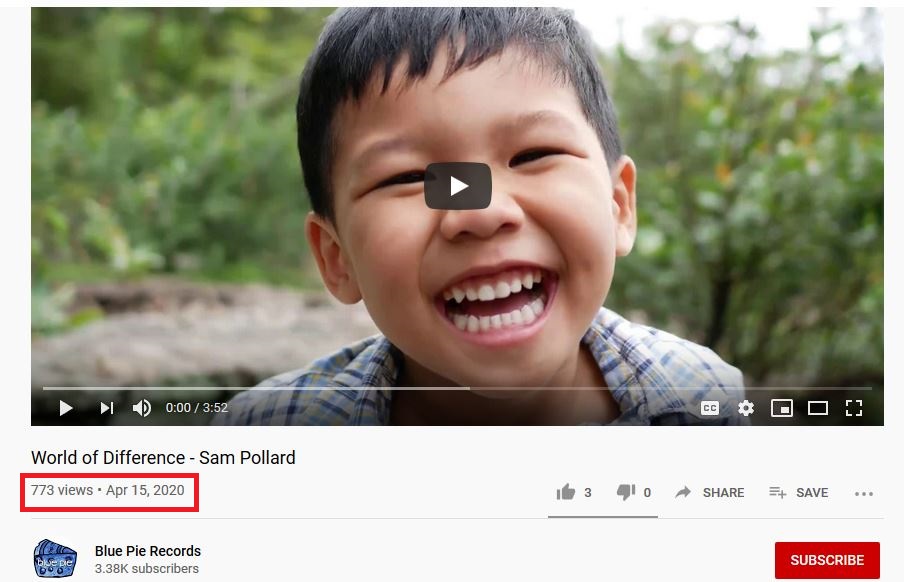 We have Sam to thank for this track in the first place, and Adam to thank for the fantastic video that's captured its sentiment visually. Hopefully this song and video can make some of us smile in these trying times – it seems to have worked magnificently so far!
Why not click here to see for yourself the love this video and song have been getting on Sam Pollard's Facebook?
Or perhaps click here to see on Youtube!
Between this and Steps, Sam Pollard has his hands full with getting his passionate message out into the world. And with Soularflair's funky editing skills as we've seen from his videos in the past backing him up, we think it's a fair statement to say there's very little that Sam can't do at this rate! And Soularflair at the helm is a surefire guarantee that your video is gonna pop.
Feel free to check out the video on all platforms! The high view counts are on the Blue Pie and Facebook versions of the uploads, but maybe the others could get some love too? Curious? Check them out if you're so inclined.
Sam Pollard is a DJ Central Records and Blue Pie Records USA artist. Sam is published by Blue Pie Publishing USA (ASCAP).
SAM POLLARD SOCIAL MEDIA LINKS
SOULARFLAIR SOCIAL MEDIA LINKS