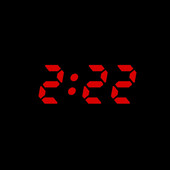 Danny Saber's soundtrack from the 2:22 feature film is now available
Producer, remixer, engineer and DJ Danny Saber has hit the sound waves with his "222" soundtrack. The soundtrack consists of varying tracks from the 2008 feature film 2:22 produced by Manny Barbosa.
With his strong alternative rock credentials, the artist continues to embrace other styles of music including hard-core rap, industrial and trip-hop.
Don't miss out on checking Danny Saber's new soundtrack! You can listen on various social networking sites including:
Myspace: www.myspace.com/dannysaber
Facebook: www.facebook.com/danny.saber.5
Alternatively, you can listen to the tracks on Sound cloud at www.soundcloud.com/scorerevolution/sets/222-danny-saber