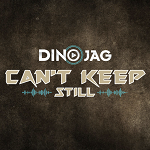 Dino Jag is coming back swinging! Can't Keep Still and Christmas Day!
When we last heard of Dino Jag, he was up to his usual tricks with She's A Mod and of course Hurt Myself! Not to mention his incredible collaboration with the one and only Barry Crocker, on the very special project Shine a Light (Moon Beams)! So with 2021 just a few weeks away, Dino's released some bangers to close out this long, long year. Most recently is "Christmas Day", which he released through House of Wow!
It's a merry time indeed for Dino, and this little sliver of positivity at year's end is like a breath of fresh air. But there's a new single we'd like to "Shine A Light" on, if we could. A single that was added to the national playlist for Flow FM Australia! The one and only "Can't Keep Still".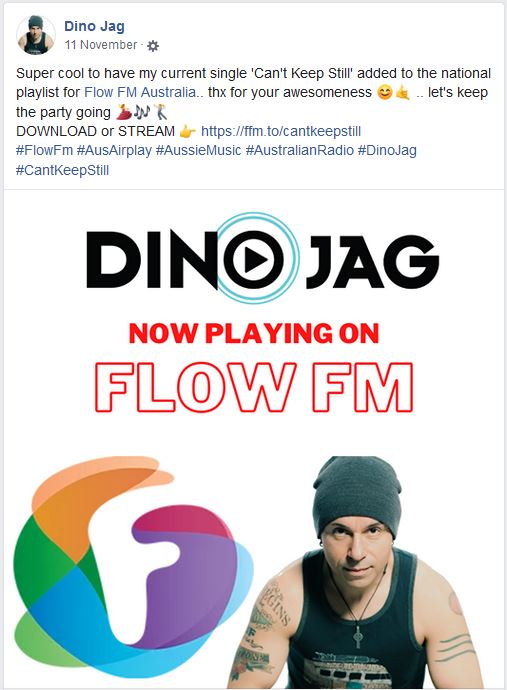 These two tracks are already making HUGE waves, immediately overtaking all of Dino's other track plays on Spotify… even those of the legendary Hurt Myself! Dino is fast on his way to becoming a household name, and we're all for it – Blue Pie are in your corner, Dino! Let's see where this goes!

Dino first erupted into the Australian music scene with the rework of the classic Steve Wonder's hut, "Superstition", little did the world know how far this dude from "the city Churches" would go to confound the public. Dino is fast becoming a recognised name in the international music world. Dino was nominated "Best Male Vocalist" for three consecutive years at the South Australian Music Industry Award's (SAMIA).
Dino has produced a series of remix projects with Blue Pie's Damien Reilly. Together these two greats have remixed one of New Zealand's biggest selling physical singles of all time "She's a Mod", Rusty Anderson's "Hurt Myself", featuring Sir Paul McCartney on bass, backing vocals and guitars and Australia's singing legend Mr Barry Crocker and his song "Shine a Light".
As Damien Reilly says: "Dino is one of the best artists that I have ever worked with. He is quick off the mark with his ideas are always overflowing with infectious melody".
Dino is gaining more and more world wide recognition, and with names like this to his recording credits already the world is at his feet… even more so with these two incredible hits! 2020 only has a few weeks left in it and already Dino has dominated it!
Download Dino now from iTunes or stream these great songs from Spotify.
Be sure to check out Dino's Facebook while you're at it!
Dino Jag is a Blue Pie Records USA artist and is published by Blue Pie Publishing USA (ASCAP) for selected titles.