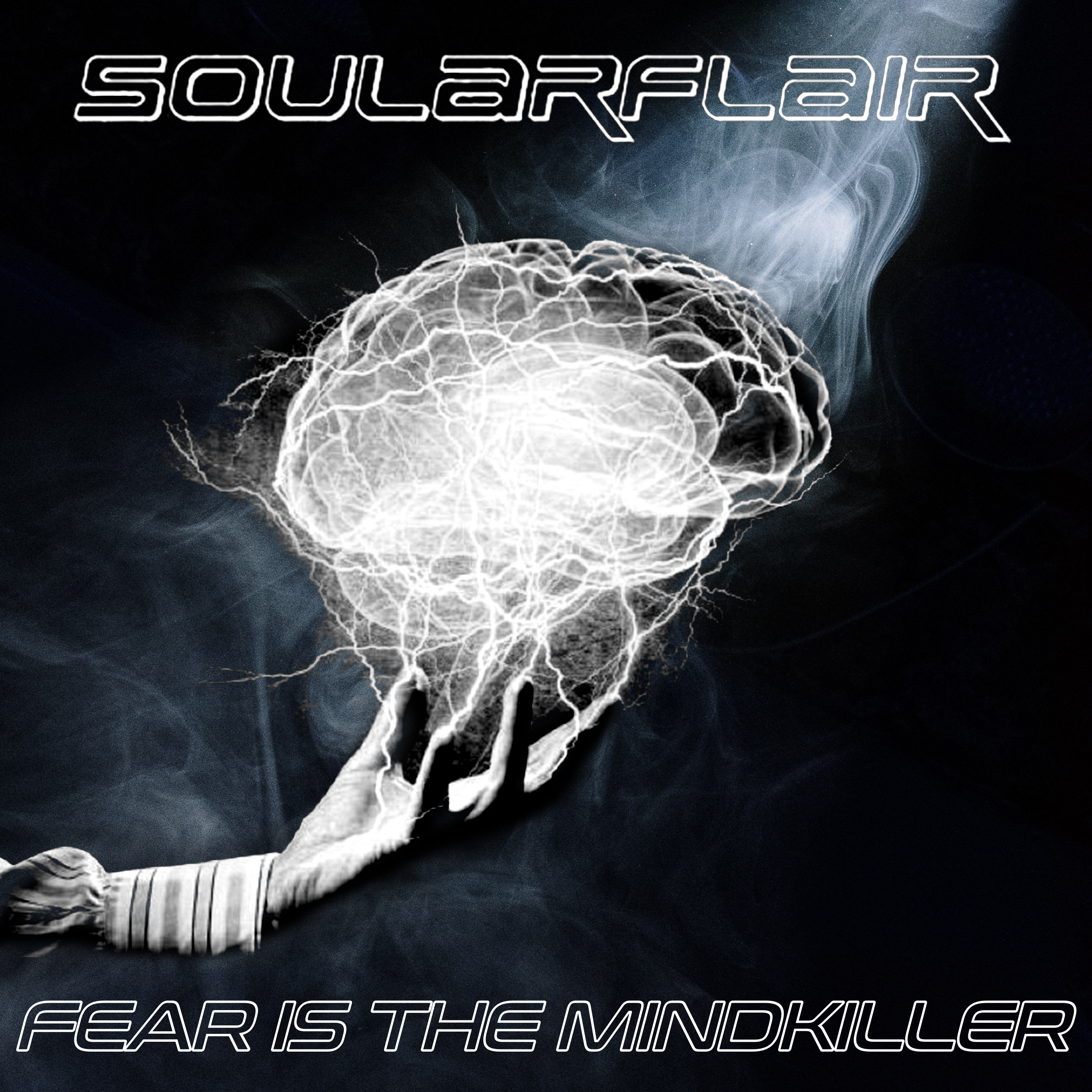 Fear Is The Mindkiller! Dare you venture into Soularflair's nightmare?
Who's ready to get topical? Soularflair sure is. Just check out this wild music video!
It's pretty clear what this is getting at. Is Soularflair taking a bit of a conspiratorial stance to this whole pandemic? We won't put words in his mouth, but we will put music in your ears!
This latest single from Soularflair is an emotional ride, and the striking symbolism and imagery in the complementing music video are just the sweetest possible icing on the cake. Soularflair has been busy in quarantine, and it's clear to see that it's getting to him as much as it is the rest of us. But if there's one thing to take away from this, it's that fearmongering isn't the response for any occasion. Just sanitise your hands and be responsible, and it'll be over soon – that's what we at the Blue Pie team hope for. While you're waiting… you could always check out Soularflair's other hits on Spotify! "Fear Is The Mindkiller" will be available on it and all other major online retailers and streaming services very soon indeed. With how boring quarantine can be, we wager the time will pass right quick!
To find out more about Soularflair, send an email to pr@bluepie.com.au and we'll answer any questions that we can about this rising star!
OFFICIAL LINKS:

Main website – www.soularflair.net
Youtube – www.youtube.com/user/SOULARFLAIR
Vimeo – www.vimeo.com/user528640
Twitter – www.twitter.com/soularflair
Facebook – www.facebook.com/soularflair
LinkedIn – www.linkedin.com/in/adam-m-7ab58729
SoundCloud – www.soundcloud.com/soularflair
HearThis – www.hearthis.at/soul
Instagram – www.instagram.com/soularflair