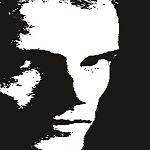 Soularflair has been super busy! Escape My Dreams, Knowhere, Whiplash and more!
2020 has been the year of constant Soularflair content! From dropping into our offices and brainstorming with us, to making sweet music videos for the likes of Southpaw and Sam Pollard, to making a whole smattering of new music, he's taken the extra time afforded by this quarantine by the horns and ran far with it! Today we examine some of the excellent work he's recently put out that we haven't had a chance to properly examine yet! Sounds like a fitting way to end 2020 and celebrate 2021 as a clean slate for all the electronica fans out there, so let's get vibin' and dive right in!
Now isn't THAT a whopper of a catalogue?! From Poison Rain From The Kyoto Sky, his most recent release and what may well be the final release of 2020, to volumes 1 and 2 of Escape My Dreams, to all the brilliant singles he's put out throughout this year, Adam has managed to capture a wonderful gritty aesthetic through his music, seen best in his other hits like Fear Is The Mindkiller… and speaking of which, stunningly, this isn't all Soularflair has to offer! How's THAT for a 2021 resolution – if you really enjoy Soularflair's diverse catalogue of various works across multiple media types, (for instance, check out his video for Passenger with B Bless and Missy Crissy!) then try to find every Soularflair creation you haven't yet discovered throughout 2021! Although… there's no promises that you won't be inundated. Not only has Soularflair created hit after hit to fuel a massive catalogue already, but we're sure 2021 will bring even more fantastic hits as he cooks them up in that brain of his!
To find out more about Soularflair, send an email to pr@bluepie.com.au and we'll answer any and all questions that we can about this rising star!
OFFICIAL LINKS:

Main website – www.soularflair.net
Youtube – www.youtube.com/user/SOULARFLAIR
Vimeo – www.vimeo.com/user528640
Twitter – www.twitter.com/soularflair
Facebook – www.facebook.com/soularflair
LinkedIn – www.linkedin.com/in/adam-m-7ab58729
SoundCloud – www.soundcloud.com/soularflair
HearThis – www.hearthis.at/soul
Instagram – www.instagram.com/soularflair