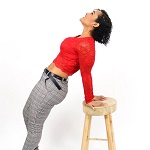 Suzanna Lubrano prepares to storm the stage again!
24 Apr 2019
Suzanna Lubrano's combined global plays have exceeded 40 million! So it's no surprise that there's quite a bit of hype building around her latest appearance at a concert, set for Friday the 26th of April 2019… just two days from now! Check out the official poster or click here to see the original post! And she's just coming fresh off another concert too, we're truly blessed!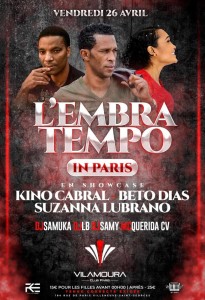 Yep, Suzanna and friends are gonna entertain some very lucky Parisians. Querida have quite a show on their hands coming up, and Vilamoura club soon won't forget Suzanna's wonderful voice. The rest of the internet certainly hasn't, given her skyrocketing popularity!

Also appearing at the show are Kino Kabral, Beto Dias, DJ Samuka, DJ LB, DJ Samy, and MC Querida CV! It's an all star musical cast that's sure to be a night to remember, and if you haven't got your tickets yet, don't worry- it's sure to be a legendary performance from everyone involved that it goes down in history anyway!
Suzanna Lubrano is known for her various talents as seen in her bio, and she is no stranger to concerts, as seen on various Qello listings! If you can't get enough of seeing her live, her concerts are also available on demand on Amazon prime for the UK and USA! Now that's great value. Get hype for her work in whatever way works best for you!
To check out even more of Suzanna, check out these official links below!

And if you wanted to revisit some Suzanna Lubrano classics or see for yourself what all that popularity is about, check out this comprehensive playlist full of all of her greatest hits, delivered straight from yours truly!