We've been rolling out the Tik Toks as fast as we can lately, and this time we've been rewarded with an insane amount of traction! Cute animals really do make a world of difference, huh? At least, the 80 or so people who watched this Tik Tok within 40 minutes of it being live seem to think so! The #TikTikTikBoomBoom movement continues to go strong!
Last time when we covered one of our Tik Toks, we said that there were cute animals and Sam Pollard on the way, and we're ever so happy to finally get the chance to deliver! Featured in this adorable Tik Tok are two of Sam Pollard's greatest hits – "Don't Walk Away" from his blockbuster Steps album, and the iconic "World of Difference" single! The former has seen love in our Step by Step track review, and the latter has seen boundless time in the sun. Remember when Sam Pollard himself went in the Ironman Triathalon in the name of his song? That's what you call fighting for a message you believe in. Or what about when Soularflair made a music video for the beloved single, much needed in these dire times? Or when both World Of Difference and Steps got blasted out on radios worldwide? This Tik Tok may well be the next Step towards making a World Of Difference for both of Sam Pollard's standout musical pieces!
So what's going on in this Tik Tok? Firstly we hear the melancholy "Don't Walk Away" song from the Steps album as these poor animals wait for their food… even though they were just fed a minute ago. And a minute before that. And before that. Hey, we never said they weren't drama queens, but just look at their sombre faces! You can't say no! But all isn't lost. The clouds clear and happiness runs abound when they're fed, and, rather appropriately, the chorus of World of Difference swells joyously in the background! We just love cute animals here at Blue Pie/DJ Central/Planet Blue Pictures, and luckily this dog and cat were perfect little actors for this project!
MEET THE STARS – GRAINNE AND SAM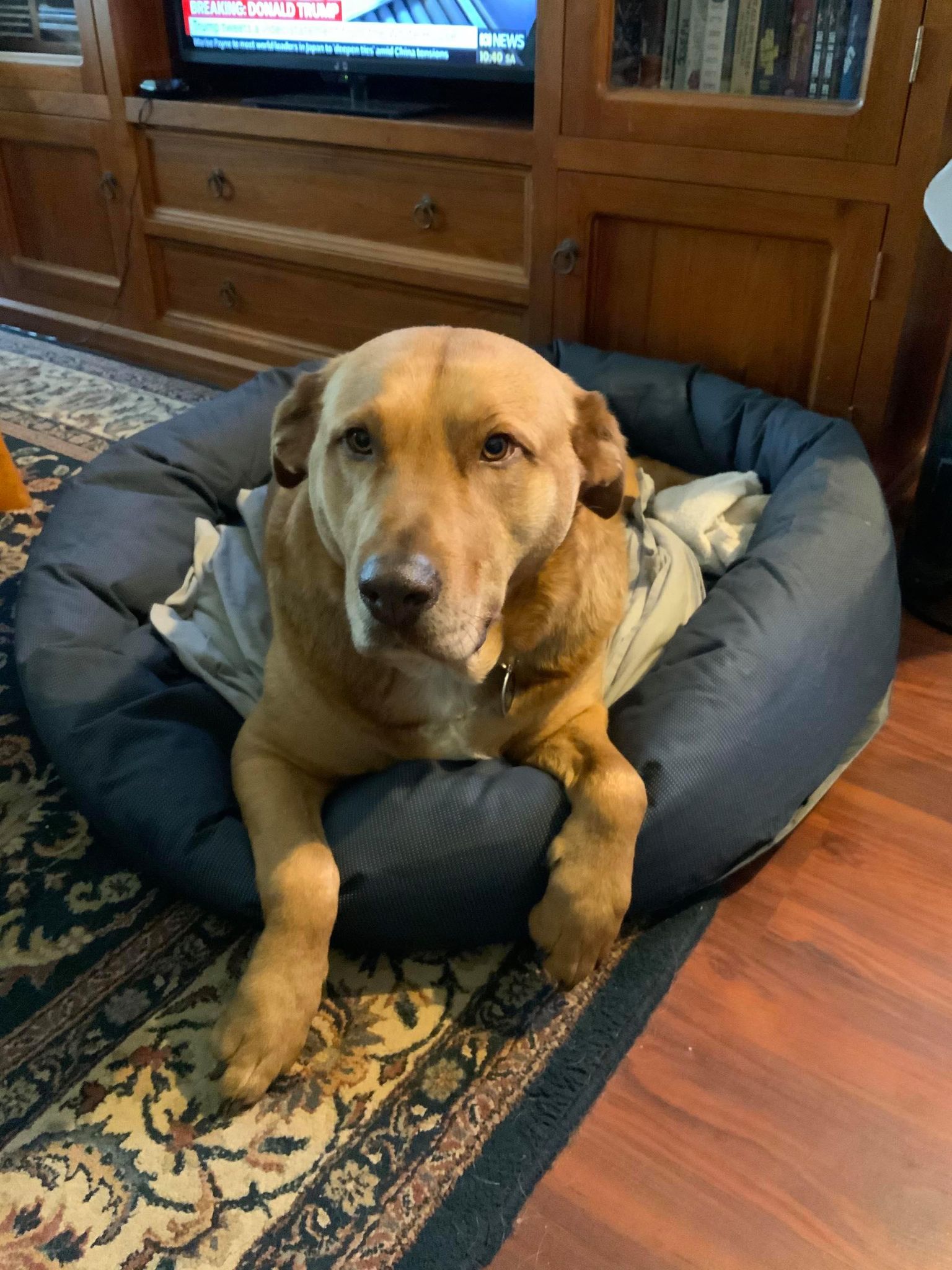 SAM THE DOG
Isn't it ironic that we're using songs by Sam Pollard and the dog himself is named Sam? A lovable rescue dog, Sam hates to leave his owners' sides and is the most affectionate dog you'll ever meet. Extremely vocal, you'll often hear Sam grunting and trying to contribute to conversations as they're being held… he also knows far too many English words for his own good, such as Schmacko, Walk, Dinner, Bone, Biscuit, and even Washing…  yep, he loves his owners so much that he even loves to take trips with them to the clothesline, making Washing into a whole exciting adventure!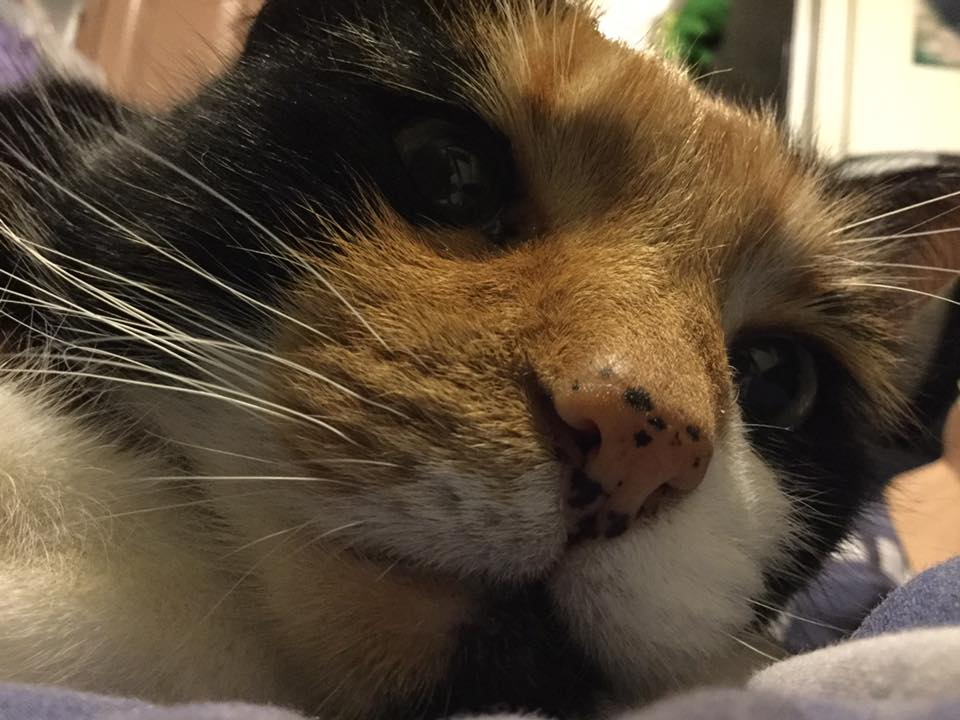 GRAINNE THE CAT
Grainne is an Irish name, pronounced "grunya". This little kitty shares her namesake with Grainne the pirate queen, otherwise known as Grace O'Malley – a legendary historic figure. And boy does this soft little ball of cuteness have an attitude to go along with her pirate namesake! Deceptively, this little rescue cat is an aggressive and grumpy little thing, but really, she's very shy and quiet deep down. She might lash out at you, but she won't use her claws unless she's really scared – she doesn't want to actually hurt you, she's just always in a mood. You can see her channelling that energy into savaging her toy in the Tik Tok!
While Grainne and Sam may not always get along, what with how social Sam is and how shy Grainne is, they still have their moments and love each other to bits!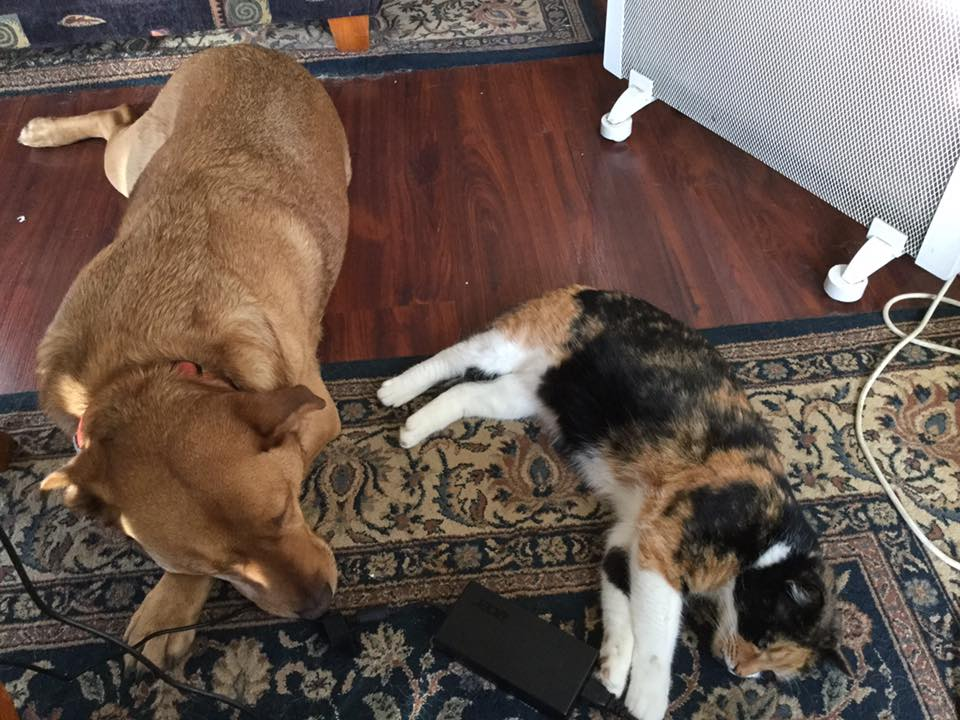 It's friendships like this that make us look on the brighter side during these harsh times, which is why we made these two cuties the stars of today's Tik Tok. After all, who better to make a World Of Difference in such a bleak existence than two animal companions who just want to love you? Depending on how this Tik Tok goes, you may not have seen the last of these two… we reckon that if they could talk, they'd say that the Sam Pollard tracks we played for them during filming were their favourite songs! Or perhaps we could see some other pets… what about yours? Itching to show them off? Send us your best Sam Pollard pet videos ASAP for a chance to be featured!
MESSAGE US YOUR VIDEOS ON TIK TOK AND INSTAGRAM!
Instagram | www.instagram.com/bluepiemusic
Tik Tok | www.tiktok.com/@bluepierecords
Sam Pollard is a DJ Central Records and Blue Pie Records USA artist. Sam is published by Blue Pie Publishing USA (ASCAP).
SAM POLLARD SOCIAL MEDIA LINKS