We have some excellent news for you Key Loch fans out there! Last time we covered the group, we were taking a look at the excellent remixes of their cover of Madonna's Frozen, expertly crafted by Gabe Rizza. Well now we have the kind of followup everyone loves to hear: yet another milestone broken! Count em up, because Key Loch has hit over 300K Spotify streams! 300,102 to be precise!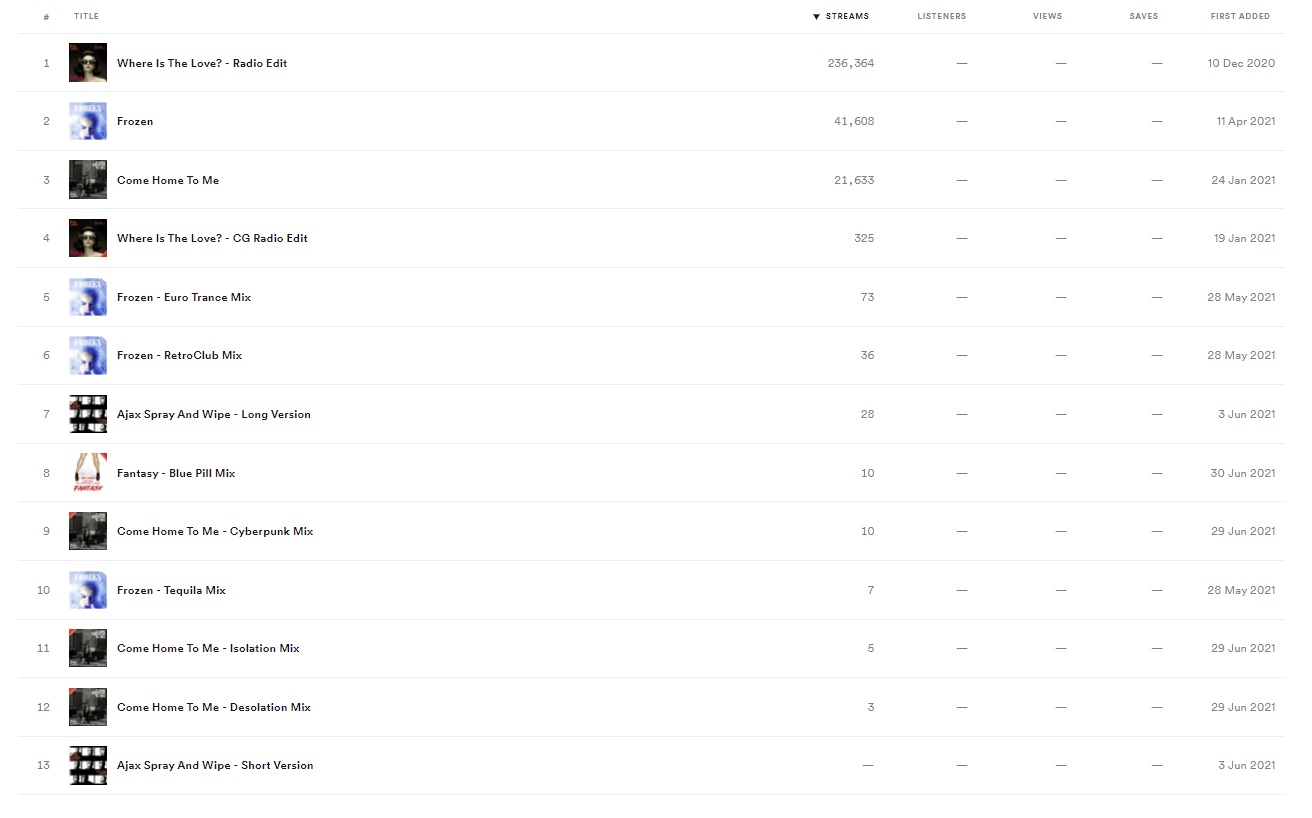 And that's not all – who remembers this iconic jingle from Ajax Spray and Wipe? Well let it never be said that Key Loch and Gabe aren't versatile, because they also went out of their way to perform a loving restoration of the jingle. Featuring Maurice Morgan, this one is definitely an earworm that's worthy of attention!
But while the past is fine to reminisce on, the future also looks bright for Key Loch, and not just with their newly claimed 300K. We're still eagerly waiting on a Come Home To Me music video, but their collaboration with an old favourite for some spicy new remixes is what's got our attention right now! You may have heard of Country Boy AKA CB and his contributions to many influential groups, including the one and only Heaven… well, it's a great thing that he's also teamed up with Gabe and Key Loch, we're sure you'll agree! Check out these killer takes on "Fantasy" and get ready to let it all go!
Key Loch are Damien Reilly and Justin Gross. They are the founders of the 90's power Aussie Rock Band Southpaw www.southpawmuzik.com. They bring together a production history between them of 50 years of song writing and playing live music in Australia. Key Loch's expert playing guarantees that every time you listen to "Frozen", it'll hit you right where it counts. The future is bright and Key Loch are wearing shades as they unlock the musical doors of your mind and fill it full of great music. This is the beginning of something amazing and the world can never have enough of GREAT music. These Spotify figures are just one of many testaments to that! And of course, Gabe's awesome work can't be understated – it's thanks to his fresh injection of new life that all of us at Blue Pie and DJ Central will be sorted on our dance playlists for weeks now! Keep em coming, guys!
Key Loch are a Blue Pie Records USA artist published by Blue Pie Publishing USA (ASCAP) for the world. For more information on Key Loch you can visit their website at www.keyloch.com or check out where it all began for Damien and Justin at Southpaw | www.southpawmuzik.com